Santa Barbara, California is a coastal city that sits on the Pacific Ocean. It's just a short drive from Los Angeles and is easily accessible from major airports in the region.
Santa Barbara is full of natural hot springs and spas. It's a great place to visit any time of year, no matter what the weather is like outside.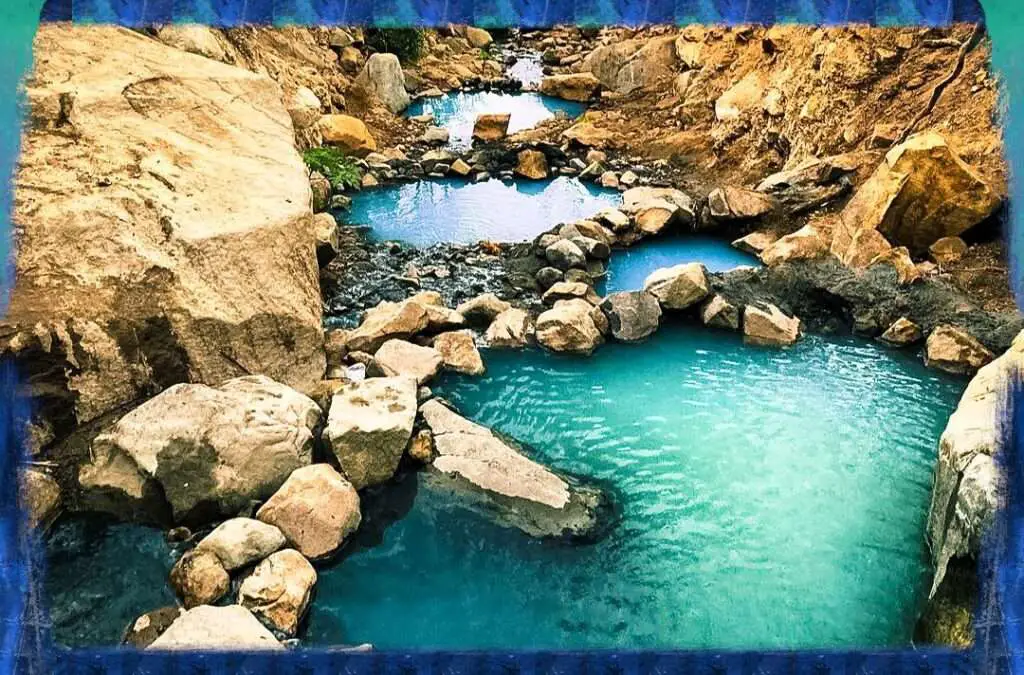 Whether you want to go for a relaxing soak or take in the sights and sounds, there's something for everyone.
In this article, I'm going to break down some of the most popular natural Santa Barbara hot springs and give you all the information you need to plan a day trip out there.
Hot Springs in Santa Barbara Camping, California
Santa Barbara, California is a coastal city that sits on the Pacific Ocean. It's just a short drive from Los Angeles and is easily accessible from major airports in the region.
It offers visitors year-round sunshine, picturesque beaches and an abundance of places to find wellness.
So you're in search of the best hot springs near Santa Barbara? This article has compiled a list of five of the best – and most natural – hot springs that will offer healing, relaxation, and rejuvenation.
If you are interested kindly check out Best Pumpkin Patches in Las Vegas shared on our website.
1. Hot Springs Canyon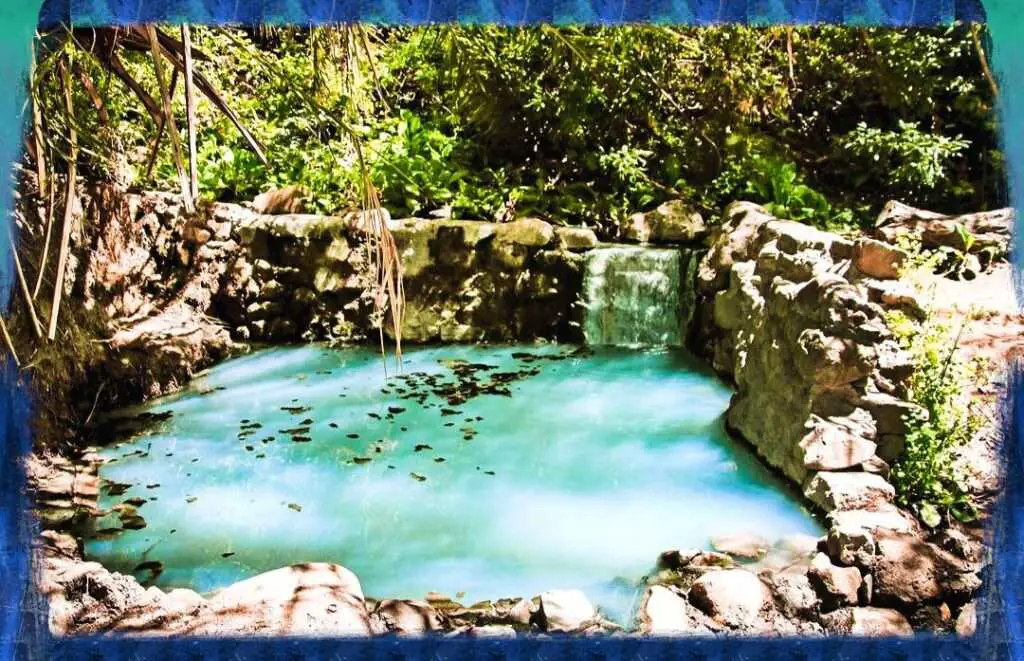 If you're looking for a place to visit during the winter, you should visit Hot Springs Canyon. This hot springs trail offers easy trails and is approximately 4 miles long.
The temperature in the canyon averages about 50-80 degrees year round, making it perfect for a winter escape.
Hot Springs Canyon is a 6 mile hike that reaches the hot springs. The trail runs east-west and consists of seven different sections.
The first section takes you through forests, then you reach a canyon area with old mines and rock formations, followed by heavily forested areas, crossing streams and creeks before reaching the hot springs.
Camping is allowed during the hike, which adds to its beauty.
You can take some comforters, food, and beverages with you to enjoy while relaxing in the springs or you can bring an ice chest full of beer, wine, sodas and other cold drinks.
The canyon offers drinking fountains and restrooms so there is never a need to drink water from the springs.
Location : 1202-1298 E Mountain Dr, Montecito, CA 93108, United States
2. Hot Springs Gaviota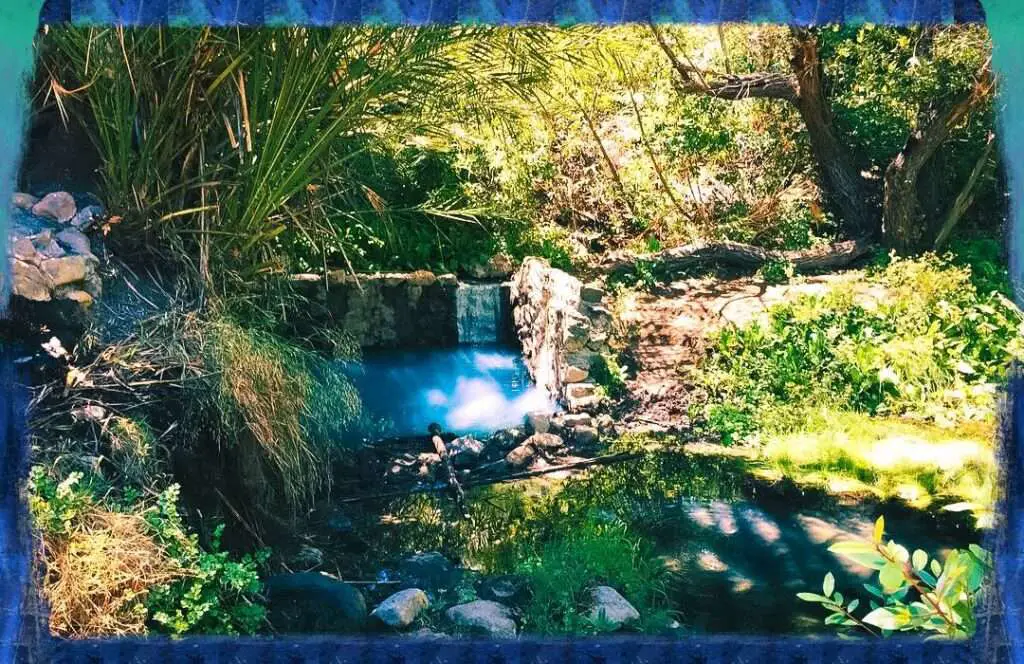 Hot Springs Gaviota is a popular choice for those looking to enjoy a nice soak in the Santa Barbara mountains.
A natural waterfall forms a pool that measures about 10 feet deep and 8 feet wide before it broadens toward the other side.
The pool collects warmer water than the surrounding rivers because of its shape and where it lies on the mountain's slopes.
Many believe that hot springs are therapeutic for revitalizing muscles, restoring energy, and helping those with arthritis, stiffness, or poor circulation – so spending the day at Gaviota is an unbeatable relaxation tool.
One of the best places to soak in hot water from natural springs is Gaviota Hot Springs.
It is located on the edge of California's Los Padres National Forest, where visitors can enjoy a variety of outdoor activities including camping, hunting, fishing, and biking.
This fantastic natural setting offers an opportunity for family get-togethers, weddings and large celebrations. One big plus is that children under 15 are free!
Location :  Gaviota State Park on California's Central Coast
3. Little Caliente Hot Springs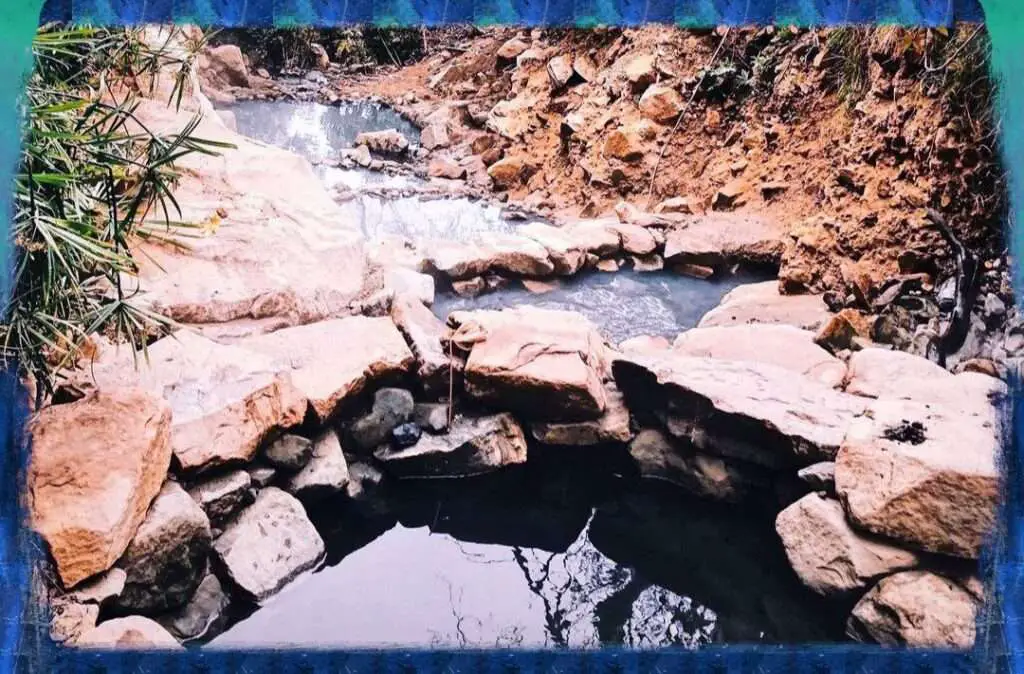 At Little Caliente Hot Springs, the temperature of the hot springs is about 98°F to 105°F.
Thus, for those who cannot stand higher temperatures or for those that want a more relaxed experience, this might be the best bet.
Additionally, there are both private and shared pools for soaking. There is also a waterfall that mimics a natural rain shower.
Located just outside of Santa Barbara, Little Caliente Hot Springs is a hotspot for locals. The best part about these hot springs is the combination of outdoor and indoor options.
There are outdoor pools that are free to enter, as well as delicately tiled pools indoors perfect for soaking. Amenities also include private soaking rooms, a bunch of footbaths and showers, and some delicious food.
These luxuries come at a price, however – it cost $20 for two people admittance on weekdays and $25 on weekends which includes parking! Definitely not for those who are looking for a bargain but nonetheless very relaxing!
Little Caliente Hot Springs is one of the best-kept secrets in Santa Barbara. It's a hidden gem in our state.
The waters are sulphur free and at natural temperature – also known as thermal water. Little Caliente hours are Saturday-Sunday 9am – 4pm and Monday -Friday 10am – 3pm.
The only downside is that there are no showers so you will have to enjoy the natural springs both before and after your swim.
Location : Little Caliente Road
Santa Barbara, CA 93108
4. Hot Springs Montecito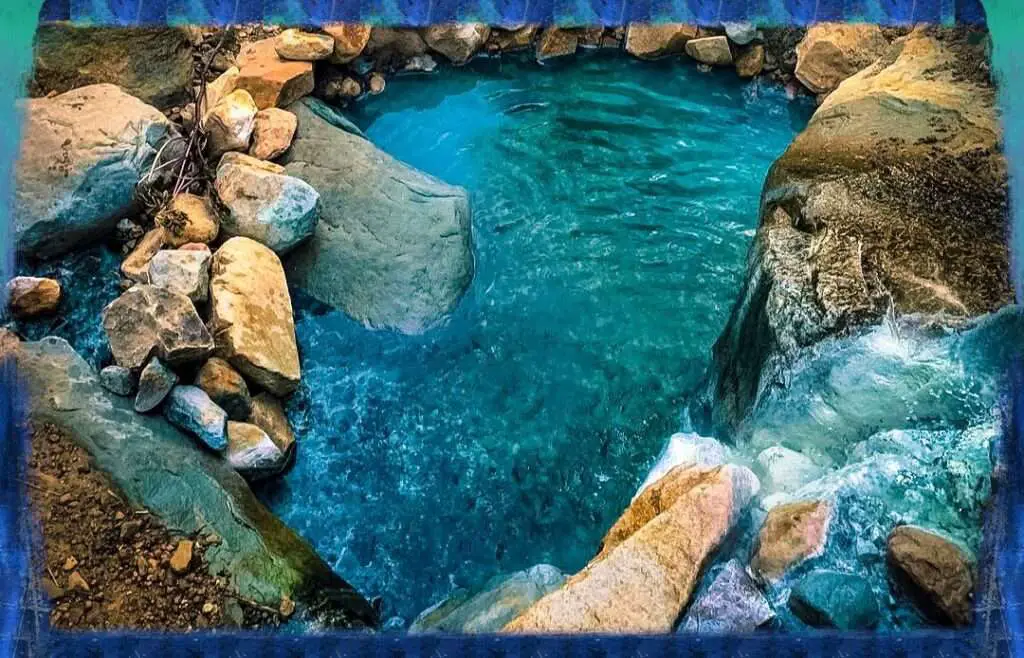 Montecito Hot Springs are located in Santa Barbara and date back to 1886. This place is known for its healing powers and it has since attracted many families throughout the years.
There's also several restaurants at this location which usually have live music, like Wayfarers and Matta's Hacienda.
Montecito Hot Springs offer a relaxing experience for all. It is the oldest living resort in Santa Barbara and offers an amazing hot water fall with many individual heated pools.
You can enjoy your therapeutic experience in lounge chairs by the pool or in a private spa room.
To make it even better, they have owners that will give you personalized attention and help you find just the right spots on your body to alleviate your pain and provide relaxation while soaking up healing minerals from the natural hot springs.
Montecito Hot Springs also has beautiful landscape, gourmet dining and a boutique shop where you can purchase unique healing lotions and skin care.
This is also a great place to enjoy the outdoors as there are nearby parks, jogging trails, and hiking paths.
When you want to get some relaxation, there are lots of hot springs to choose from in this part of Santa Barbara.
Many people love visiting Montecito because they see celebrities on a regular basis. Whether you want to check out plenty of mansions or go on fantastic shopping trips, Montecito has it all.
Location : 1202-1298 E Mountain Dr, Montecito, CA 93108, United States
FAQ about Natural Santa Barbara Hot Springs
How long is hot springs hike Santa Barbara?
Santa Barbara Hot Springs are just a few miles north of town. This hot springs hike is a beautiful 4-mile loop in the forest that can be completed in under an hour and the trail is moderately difficult with elevation gains and soft, slightly rocky terrain.
How do you get to Santa Barbara hot springs?
Santa Barbara Hot Springs is located at 1217 E Mountain Dr, Montecito, CA 93108. There are 2 ways to get here from major roadways, the first being Highway 101 North or the second being US-101 South. If you are on the freeway be sure to exit at either 32nd Street or San Rafael Street.
You can reach to this hot spring by car which is about a 15-minute drove from Santa Barbara.
How long is the Montecito Hot Springs?
Montecito Hot Springs is around 4 miles long and is a technical water course. It has many rapids, some very challenging drops and multiple portages to ensure that the river stays in its natural state while providing an enjoyable experience for recreational kayakers of all abilities.
Where do you park for Montecito Hot Springs?
Parking is available at the Montecito Hot Springs Lodge, the parking lot at Santa Barbara Bicycle Works, the Iglesia Catolica on Carrillo Street, and various lots in residential areas (occasionally with a fee).
Wrap Up Natural Santa Barbara Hot Springs
That's it about this article on Best Santa Barbara Hot Springs, if you think something is missing or wrong feel free to write us in the comment section.
We will appreciate your suggestion about making this article better for everyone.
Share it with your friends on social media. Have a great day. Cheers!!
If you are planning for your next trip then check out Best 37 Things to Do in Atlanta for Couples.
This article will also help you to pack while travelling anywhere : Travel Essentials for Women: 51 Best Things to Pack
Thanks for reading this article.