Ready to explore the most romantic and fun things to do in Atlanta with your partner? Then, you are in the right place. We've compiled this list of 37 best ideas ever for couples just like you!
There are so many amazing things to do in Atlanta with your significant other. Whether you're a long-term couple or just starting out on the journey of love together.
What better way to start the day than with a fun and romantic activity that will bring you closer than ever?
Nevertheless, there are plenty of Atlanta activities for couples that is sure to make your spouse feel appreciated as a spouse and associate companion. Here's our list we have compiled!
You may check out our List of Travel Essentials for Women if you are planning for your next trip.
Things to Do in Atlanta for Couples This Weekend
Atlanta is one of the great cities in the United States. It has fantastic restaurants and bars, a dynamic night life, beautiful parks, and soon it will have two new sports stadiums!
Billions of dollars are pouring into Atlanta these days and the city is being completely remade.
With all this change happening around us, what are some things that we can do in Atlanta to give us a break from all the craziness?
Fun Things to Do in Atlanta for Couples
Atlanta is a city for any couple who wants to spend Valentine's Day weekend exploring. The area offers something for couples of every type.
Atlanta is a beautiful city that has everything for couples, whether you're looking for leisure activities or outdoor adventures. See this article for some of the best ideas ever!
1. Ponce City Market Atlanta – Get Something to Eat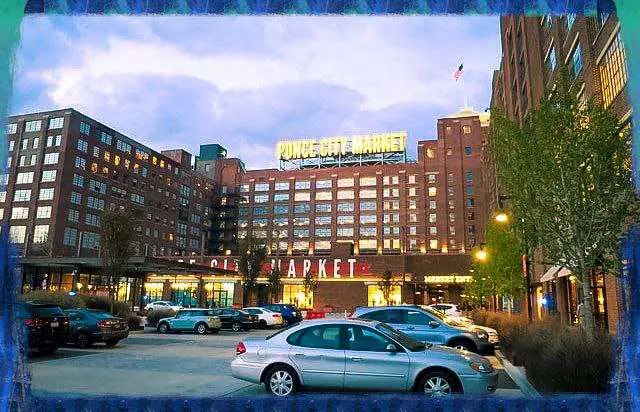 The Ponce City Market Atlanta is a foodie destination with more than 150 restaurants, shops and artist galleries.
It's the place to come for an unforgettable eat-through experience, whether you're in for a quick snack or an entire evening.
The Ponce City Market Atlanta is a place that offers food, great shops, unique restaurants and more. So get something to eat!
2. Have a Good Time at Atlanta Symphony Orchestra Concert
Afterwards, you might want to go to the Atlanta Symphony Orchestra concert.
It's a great way for couples to spend time together doing something fun and enjoyably romantic.
The orchestra has been performing since 1880 and it is best known for its yearly Christmas concerts.
Make sure to book tickets in advance as every concert sells out quickly.
3. Visit Zoo Atlanta for Fun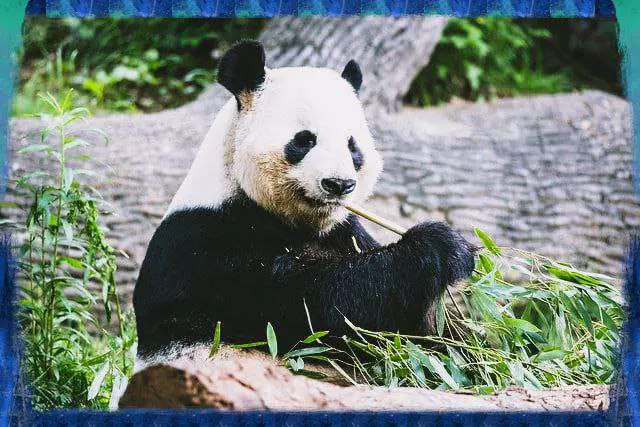 The Atlanta Zoo is a great place to spend time with your loved one. There are plenty of animals and conservation exhibits on the sprawling 40-acre property.
Located not far from Atlanta's downtown, the zoo includes exhibits of 1000 animals which are presented in natural settings.
The zoo has four habitats like Mongolian Predators, Savannah Wildlife area and even an aquarium with a shark tank. To top it off you can also buy snacks in the Safari Gift Store while you're exploring.
4. Enjoy a Movie at Starlight Drive
 It is a unique attraction that proves the more simple pleasures in life can be gloriously fun too.
They show current movies on huge inflatable screens that you can sit under the stars and watch!
Tickets are reasonable, so if you're looking for a low-cost date, this is worth checking out.
If you want to watch a movie under the stars, head to Starlight Drive In Theatre instead of seeing it on your phone screen while fighting with your date in public!
5. Experience Boating at Lake Lanier
One of the more unique activities in Atlanta is boating on Lake Lanier. You load up your boat and then drive it to one of the several lakeside restaurants and enjoy a lunch or early dinner.
It's about a 30 minute drive from downtown Atlanta with plenty for scenery along the way.
A great way to spend time in the Atlanta area with the one you love is by taking a day-trip to Lake Lanier.
Lake Lanier is just north of Atlanta and perfect for family vacations. Rent a boat, enjoy swimming, and explore the trails.
6. Fox Theatre – One of the Best in Atlanta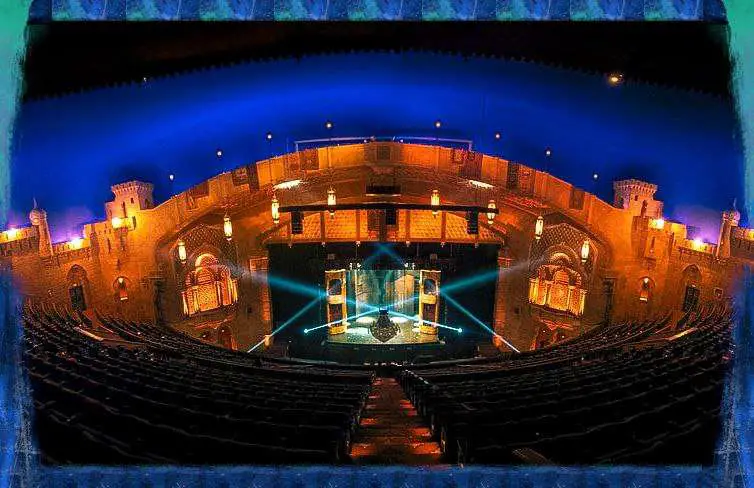 Fox Theatre Atlanta has events going on every day of the week in addition to their seasonal shows such as A Christmas Carol performed by Puppets Up!
 This grand theatre features year- round Broadway performances for all ages.
Other nice date ideas include seeing a show at nearby Fox Theatre Atlanta theatrical production.
7. Explore Centennial Olympic Park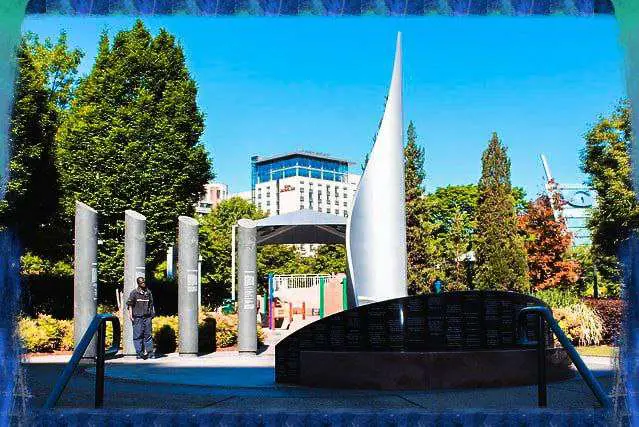 Centennial Olympic Park is a great place to spend a day in Atlanta with your partner. It offers a beautiful view of the city and has plenty of activities for couples to do.
It offers many activities such as an interactive water fountain, a museum, and beautiful green space with running trails.
There are plenty of restaurants nearby too!
8. See Artworks at the High Museum of Art
The High Museum of Art has some amazing collections and beautiful grounds. They have works from artists like Van Gogh, Matisse, Picasso, Monet, Pollock, and many more.
The museum even has their own gallery shop that offers hand-crafted items by local artisans so you can take some pieces home with you. 
The High Museum of Art is also worth visiting because it contains a lot of pieces from past centuries.
9. Try Spa Treatment if You are Interested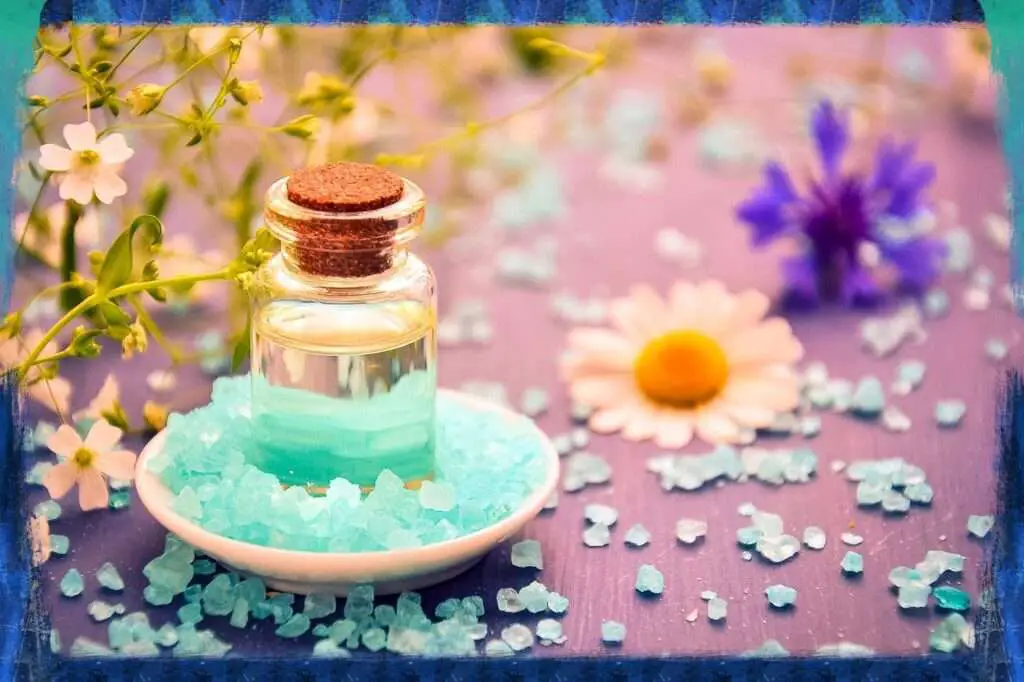 If you're looking for something more relaxing, try indulging in a spa treatment in Atlanta.
With a spa treatment at an Atlanta hotel, visitors can enjoy a relaxing moment before they head out to explore more of what this city has to offer.
The spa treatment in Atlanta will help relax you at the end of a long day of sightseeing or traveling together.
Romantic Things to Do in Atlanta for Couples
Atlanta is a global city with a diverse culture. There are many things to do in Atlanta for couples, but it can be hard to find the right ones.
In this blog article, we will give you some of the best ideas for romantic and fun things to do in Atlanta that are sure to impress!
10. World of Coca-Cola in Atlanta
The World of Coca-Cola is a fun place for couples to explore in Atlanta.
Couples can walk through the museum, which features exhibits about the history of Coca-Cola, as well as the company's signature beverages and packaging.
The museum also offers interactive exhibits like a virtual reality game that lets visitors explore some of the world's most famous landmarks.
11. Enjoy a Bike Ride Along the Atlanta BeltLine
For couples who are more interested in outdoor activities, visiting the Atlanta BeltLine is a great way to spend a day.
This 2-mile stretch of trails is perfect for relaxing with your significant other while enjoying nature or taking in breath-taking views.
The Atlanta BeltLine is a great place to go for both long hikes or short walks with your partner. You'll get lots of time to talk and enjoy nature while you're there.
12. Enjoy your Food on The Roof
Food on The Roof, at Atlanta, has an amazing view that will impress any couple. They have lots of different food options, so it's perfect for a date.
 If you're up for food and drink, try Food on The Roof at Atlanta for an unforgettable experience.
13. Go for Ice Skating Park Tavern
If you're looking for a romantic evening out in Atlanta that will have you dreaming about being in an adorably-cute love story from the '80s, then head to the Ice Skating Park Tavern.
The Ice Skating Park Tavern in Atlanta is a great place for couples to spend a romantic evening.
The rink offers various options for skating, from public skating with live music and ice-dancing shows to private figure-skating lessons.
14. Spend a Quality Time at Piedmont Park
If you want something more outdoorsy, then Piedmont Park has plenty of picnic setups and open grass space for walks. 
The weather in Atlanta can be unpredictable but there are plenty of parks where you can spend time with your date.
Piedmont Park has plenty of trails where you can walk or bike together in silence and enjoy each other's company without speaking—or if you want to talk, that's fine too! 
15. Atlanta Botanical Garden -A Place for Awesome Moments
Atlanta Botanical Garden is another great place to spend time with your loved one. There are 16 acres of plants and flowers that make it an awesome setting for any engagement photo.
This Garden has beautiful scenery with ponds, flowers, and trees that help create a memorable experience.
There are gardens from all over the world here so there will always be something new to see.
16. Amazing View of Marine Life at the Georgia Aquarium
If you're looking for romantic things to do in Atlanta, you should visit the Georgia Aquarium. This aquarium is filled with all sorts of sea creatures and fish, including stingrays.
The Georgia Aquarium offers the chance to explore marine life like never before. Visitors can watch live feeds of dolphins, look at exhibits on endangered animals, and more.
You can also watch their penguin parade or catch a behind-the-scenes tour! There are even some amazing exhibits on marine life as well.
17. SkyView Atlanta -One of the Best
SkyView Atlanta is an attraction that provides scenic views of the Atlanta skyline
Another great idea is to head to SkyView Atlanta. You can get an elevated view of the city from this observatory tower that is one of the highest in the world.
SkyView Atlanta is an observation deck with 360 degree views of Atlanta.
Plus, it's only open for certain times so you'll have a chance to see the sunset together!
Places to Go in Atlanta for Couples
Going to a totally new place can be nerve-wracking, especially when there are other people around! Sometimes it's best to have ideas of some places you might want to visit together before the day of departure.
Make sure you do most but not all of the planning by yourself so your partner can be surprised and feel like they got the perfect anniversary present.
With that in mind, we've compiled a list of the best places to explore – we hope this makes it easier for you and your significant other during the calendar year ahead!
18. Explore Jr. National Historical Park
The Junior National Historical Park is a great spot for couples looking to learn more about Georgia's history.
The park contains a number of historical exhibits with interactive displays about Atlanta's history.
The National Park Service offers many recreational activities in Jr. National Historical Park, including gardening, fishing, arts and crafts and more.
19. Go to Atlanta History Center
The Atlanta History Center is the perfect place to learn about Atlanta's history.
The museum has a large collection of Civil War artifacts as well as exhibitions on the city's transportation, aviation and music history.
The Atlanta History Center showcases the city's history and culture. When you visit, you can explore exhibits on major moments in Atlanta's history.
20. Visit Historic Oakland Cemetery
The Historic Oakland Cemetery is full of beautifully-maintained graves.
Oakland Cemetery is another great option for a date. Atlanta's Historic Oakland Cemetery is perfect for anyone interested in GA history.
There are some beautiful gardens, elaborate sculptures, and of course live trees with moss!
21. Stone Mountain Park for a Walk Together
Stone Mountain Park is another fantastic place to take your partner. The park has lots of different hiking trails, including the Appalachian Trail and the Art Loeb Trail.
Stone Mountain Park is not just for thrill seekers. There's plenty to do for couples looking for something quieter, like riding horses or touring the Civil War battlefields on foot.
Stone Mountain Park is a place where you can enjoy nature and scenery.
Fun Date Night Ideas in Atlanta
Finding the perfect date night can be hard but with our fun and romantic ideas for Atlanta, you'll be clinking your coffee cups and sipping wine at the next coffee shop or sitting on the beautiful rooftop at high-end restaurant with a stunning view of the city skyline.
22. Irwin Street Market
The Irwin Street Market is a historic neighborhood located in the Old Fourth Ward neighborhood of Atlanta. It's an authentic location that has been around for decades. 
Irwin Street Market is a great place to spend a romantic day. The market is open on Saturdays, Sundays, and Wednesdays.
You can purchase fresh produce, spices, and other foods while shopping the antique stores and specialty shops nearby.
23. Atlanta Fourth Ward Park
Atlanta Fourth Ward Park has many amenities that make it perfect for couples including picnic tables, swing sets, and plenty of green space to explore.
Apart from that Atlanta Fourth Ward Park is one of the most popular parks in Atlanta. It has plenty of lush green space and a large lake.
It is an excellent place to go on an evening and watch the sunset.
24. Centennial Olympic Park
Centennial Olympic Park has some of the most beautiful gardens in Atlanta with plenty of trees to walk through and flowers to admire.
This is a great place to spend time with your significant other while walking around the beautiful park.
25. SkyView at Night in Atlanta
There are many fun date night ideas in Atlanta for couples. Some of the most popular include SkyView Atlanta, an observatory that offers a bird's eye view of the city.
You will feel like you're on top of Atlanta as you see all of the lights, buildings, and people below.
SkyView at Night is the perfect place for a romantic date by day or night.
26. Make Some Adventure in an Escape Room
An interactive live escape game experience where you will have one hour to find clues and solve puzzles to escape the room.
Escape Room Atlanta offers fun and interactive games where you and your partner have 60 minutes to figure out clues and puzzles in order to escape from a locked room.
27. Locust Grove Train Watching Platform
Locust Grove Train Watching Platform, where you can see trains from up close and board the locomotive on select days.
It lets you watch trains from various eras travel through beautiful Georgia scenery – it is also possible to ride on special trains for a behind-the-scenes experience!
Locust Grove is a great spot to take a date. The train watching platform offers views of trains as they pass through the area while also giving you access to the Historic Locust Grove Park.
Cheap & Free Things to Do in Atlanta for Couples
Atlanta is a city that offers something for everyone. From world-class museums and festivals to foodie havens, there's no shortage of things to do in Atlanta and we mean that without breaking the bank!
That's why we've compiled a list of some of the best-kept secrets and activities you can enjoy on a budget.
Atlanta is a big city that has a lot to offer. With every visit, there are new places to go and things to see. So here are some cheap and free things to do in Atlanta for couples.
28. Atlanta Autrey Mill Nature Preserve and Heritage Centre
At Autrey Mill Nature Preserve and Heritage Centre, you can explore beautiful native mill pond habitats, wildlife-filled forests and meadows, and a canal that runs through the park.
The Atlanta Autrey Mill Nature Preserve and Heritage Centre is a great place to unplug and reconnect with nature. Visitors can walk along the trails, fish in the pond, or take part in a guided nature walk.
29. Kennesaw Mountain – For Some Outdoor Activities
If you're looking for a cheap or free date night in Atlanta, there are a few ideas that are worth checking out.
Kennesaw Mountain Atlanta is one of the cheaper and free things to do in Atlanta. It's a good place to hike, picnic, and get a glimpse of the beautiful skyline.
Kennesaw Mountain in Atlanta is a great place to enjoy the outdoors and sun. It is a great place for a picnic of you enjoy hiking and the outdoors.
Just about an hour northeast of Atlanta, it has more than twenty miles of hiking trails and rolling hills. The park offers plenty of campsites for outdoor enthusiasts.
30. Have a Look at Yellow River Park
A visit to the Yellow River Park in Atlanta is a must for anyone who enjoys being near the water.
With a boat ramp, fishing opportunities, and picnic shelters, it's a great location for family outings.
There are also several trails here that provide spectacular views of the river. The Atlanta Yellow River Park has many different types of gardens and flowers to enjoy.
31. Atlanta Monetary Museum
The Atlanta Monetary Museum is a museum that covers the history of money and how it's changed over time.
This  is an educational experience where you can learn about banking, paper currency, and more.
Apart from that this museum has lots of interactive exhibits that educate visitors about money.
32. You May Like Westside Park
Westside Park Atlanta is a great place to go for an afternoon picnic with your partner.
In addition, it is a beautiful place for people to go if they want to do some fishing, go on a nature walk or just watch the ducks swim in the pond.
It features acres of green space and playgrounds, making it perfect if you like playing sports or games outside.
Romantic Restaurants in Atlanta
There are many different ways to make your date night unforgettable.
One of the most popular is going out to eat together at a restaurant, but you might be struggling to come up with ideas for which ones!
Atlanta is a wonderful city to visit for its great food and romantic atmosphere. There are many romantic restaurants in the city, some of which are listed below:
33. Nikolai's Roof
Nikolai's Roof Restaurant is a high-end restaurant that provides a romantic atmosphere. 
It offers beautiful views of the Atlanta skyline making it a great place for an intimate dinner with someone special.
It can be reserved for private events or used as an open-air venue.
34. Boccalupo
Boccalupo Restaurant offers authentic Italian food which is perfect for sharing with your significant other.
Moreover, Boccalupo Restaurant specializes in Italian cuisine, including pizza, salads, seafood, and pasta dishes.
35. Spring Restaurant
Spring Restaurant is a casual eatery that offers breakfast items such as biscuits with bacon gravy and chicken and waffles.
It has local ingredients and a farm-to-table concept that allows you to enjoy locally sourced food.
With beautiful views of the Atlanta skyline and great southern food, this restaurant is perfect for an intimate gathering or celebration with family and friends.
36. Atlas
Atlas Restaurant is known for its small plates and cocktails, making it the perfect place for people who want to try something new on their date night.
Atlas Restaurant has been around for more than 70 years, but still manages to keep things fresh with new appetizers and entrees.
 This French-inspired bistro features menu items that change daily based on what's fresh at local markets. 
37. Marcel
With a sleek design and modern furnishings, this French restaurant offers both traditional dishes as well as seasonal specialties from the chef's whimsy.
It also provides Asian-Italian fusion cuisine and is known for its delicious sushi as well as other traditional dishes from Japan and Italy.
FAQ about Best Things to Do in Atlanta for Couples
How do I date in Atlanta?
Hanging out around Atlanta's beautiful neighborhoods, checking out the best coffee shops, and taking a delightful night-time bike ride are just a few of the many date ideas in this post.
Atlanta is home to some of the best restaurants, top notch breweries, spooky attractions, and live musical performances.
We've compiled a list of the best things to do in Atlanta for couples that will not only impress your partner but make them want to show off Atlanta to all their friends.
How much does the Ferris wheel in Atlanta cost?
It costs around $15 (Fifteen USD) for the Ferris wheel also known as SkyView in Atlanta. The cost is also different for various age groups.
Is Atlanta good for couples?
Yes, Atlanta is an amazing place to visit with your partner. We give you a list of things to do based on the experiences we have had with our couples in the past.
Atlanta is a great place for couples to visit. There are tons of things to do in Atlanta for couples.
For example, you can go shopping for unique items at quirky shops then enjoy the scenery on a beautiful hike.
Atlanta also has mild winters and some great events during this time such as the Stone Mountain Holiday Light Show!
How do you spend your anniversary in Atlanta?
When celebrating an anniversary, it's not always easy to find the perfect gift. One of the best gifts you can give your partner is quality time together.
Atlanta offers a lot of great locations for couples exploring and with so many things that we have included in this guide, there is something for everyone!
Atlanta is an ever-changing city. The places to visit will change every year, but our list of ideas will help you have a great time that can be enjoyed as something new each year.
What is there to do in Atlanta for 24 hours?
There are plenty of activities to do in Atlanta for 24 hours. You can go to the Georgia Aquarium, which is a must-see attraction if you're in Atlanta, see Gone with the Wind at The Chattahoochee Railroaders Museum or enjoy a romantic dinner at one of Atlanta's many restaurants and pubs.
We have a dedicated article for you – a list of the best things to do in Atlanta for couples. We helped our audience discover and book special experiences, from picnics in piedmont park to curling up with a book in the living room suites at the marquis.
Final Words on Romantic Things to Do in Atlanta for Couples
And here we came to an end. We hope you like this article that share some best things you can do with your partner in Atlanta.
Feel free to share your opinion about this article in the comment section.
You may follow us on Telegram, Facebook, Twitter and Instagram by clicking the links supplied below.
Thank you so much for reading this article. Enjoy your next trip. Feel free to express your opinion in the comment section. Have a good day. Cheers!!
Images Credits : Flickr, Wikimedia Commons, Pixabay.
Dillip is a professional blogger and writer since 2017, known for creating captivating and informative content. With a passion for words and a knack for storytelling, Dillip excels in producing engaging blog posts, articles, and web content across various industries and niches. With a focus on delivering value to readers, Dillip's writing effortlessly combines creativity, authenticity, and expertise.