If you're interested in learning more about Deomali Hills of Odisha, then you have come to the right destination: Travel Exception. Here, we provide complete information about Deomali Hills for all our visitors. This blog is a great opportunity to get an insider's view of the place and learn even more about the culture and heritage of Deomali Hills.
Deomali Hills is a place to find plenty of natural beauty and adventure. The mountains in this vast terrain are home to wildlife, and provide excellent opportunities for trekking, bird-watching, and boating. There are plenty of resort options, perfect for spending the day soaking in nature's beauty and unwinding from a long day of city life.
Deomali Hills is a beautiful place in the state of Odisha. While that may be well-known, many people don't know about its rich history, so this article gives you a glimpse into the history of this region and how it has been passed down for generations.
Be the first to discover everything and go on your own adventure with this blog article that talks about amazing things to do in Deomali Hills Odisha.
How to Go to Deomali Hills
The Deomali Hills is located in the south-western part of Odisha. The Deomali Hills is probably a frequent destination for tourists visiting the state. To get to the Deomali Hills, one must first go to Bhubaneswar, which is the capital city of Odisha. From Bhubaneswar, you can reach there by taking an overnight train.
Deomali Hills is a popular tourist destination in Odisha. If you are looking for some adventure and want to explore the place, then this blog will help you find all the information about how to get there.
Deomali Mountain Peak is nearly about 480 km from Bhubaneswar, the capital of Odisha.
Nearest Airport: Visakhapatnam Airport (158 km)
Nearest Railway Station: Koraput Railway Station (58 km)
Deomali Hills Odisha is located in the state of Odisha, India. The popular destination is not too far away from Bhubaneswar, which is where you will get to if you are traveling by train. If you are driving to Deomali Hills, you can easily find it because there are signs posted all around showing where the gates for entry into the area are located. There are a few hotels and restaurants in the area so you should be able to find accommodations without much difficulty.
Things to See at Deomali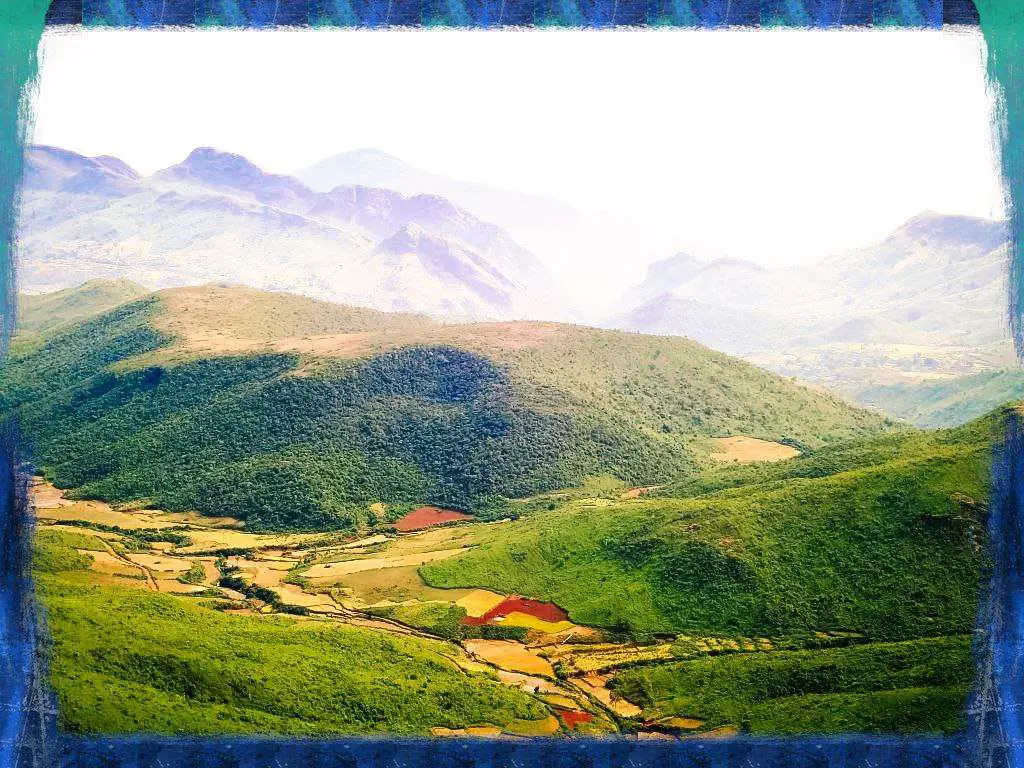 Deomali Hill Top :
Deomali Hill Top is a great place to see the sunrise and the sunset. In fact, it's one of the most beautiful places to see in all of India. The view is breathtaking and you can watch the sun set over the mountains while enjoying a nice cup of tea.
It's a rounded hilltop with a good view of the city from the top. A lot of people come to this hilltop for picnics and lunch on Sundays when the weather is nice.
It is the highest point in the area and offers views of the surrounding valleys. The best time to visit is in December during winter when it's covered with snow and ice.
Rathibali Waterfall :
Rathibali waterfall is located at Deomali hills which is a scenic hill station located in Jajpur district of Odisha. It is situated at a height of 1083 ft from the sea level. The view from here is simply breath taking. The water falls from such a height and creates an enchanting sound. Rathibali means 'the water that flows like honey'.
Deomali hills is a popular tourist attraction in Odisha. The teal-hued mountain ranges can be seen from all around the city. There are many natural waterfalls, caves, and old temples that you can enjoy with your family and friends.
One of these sites are Rathibali falls which is a stunning waterfall surrounded by green foliage and bright blue water. The best time to visit this site is during monsoon when the sky is lit up by rain showers and the lush greenery is splashed with color.
Deomali Hill :
Deomali hills is one of the most popular tourist destinations in the state of Odisha in India. It is known for its natural beauty, Deomali hill offers beautiful sightseeing opportunities.
The hills are covered with lush green forests and a variety of flowers. Spending an afternoon at the hills will make you forget all your worries and enjoy the cool breeze while watching the sunset.
Deomali hills is a beautiful hill station in Odisha. The trip to Deomali is worth it. It has several natural attractions such as the Sanctuary of Deomali and the Little Lake. These attractions make for a perfect break from the hustle and bustle of everyday life.
Things to Do at Deomali
Deomali is a great place to visit during the day and at night. If you are looking for things to do, there are many activities to keep you busy. You can go hiking, swimming in the lake, or take a boat ride. There are also many restaurants that serve delicious food. If you're also planning on staying overnight, there are good hotels nearby where you can sleep comfortably in your room.
Introspect
Introspect is a word that means to think about something one's self. More broadly, it means to understand who one is and why they do what they do. This can be difficult because it can be hard to keep track of the many things that are happening in life.
One helpful way to get better at introspecting is by making a list of all the things in life that you have done and why. If you find yourself doing something for the first time, you should write down your thoughts on how it made you feel on your list.
Meditate
Meditation is a great way to reduce stress, clear the mind, and improve your quality of life. Meditation can be done in many different ways but there are certain things you can do at Deomali. At Deomali there are meditation gardens where you can sit and meditate during the day. 
The technique involves focusing on how you feel and what you think about, rather than on the objects around you. It can alleviate stress as well as boost energy levels, reduce blood pressure, and lower heart rate.
Do Some Creative writing (song writing, blogging)
It can be difficult to find time in your busy schedule for creative writing, but a few minutes of songwriting can go a long way. It is important to spend time on creative ways to express yourself that don't involve words. There are lots of activities that inspire creativity and can help you build confidence in your abilities: painting, photography, blogging, drawing, and sculpting.
Creative writing can be a great way to express your thoughts. When you're surrounded by so many people, it's easy to lose your voice. Creative writing is the perfect place to find it again. Whether you're struggling with a love interest, looking for some inspiration, or just want to create something new, creative writing is a great way to release that emotion and feeling into the world.
Listen to Music
Music is an important part of our lives and we can't do without it. At Deomali, you can listen to all your favorite songs with a great ambiance. You will feel like you are in your home or in the middle of the street. It has outdoor seating that is perfect for people who are looking for a quiet place to think.
One of the best things to do in Deomali is listen to music. It is a great way for you to enjoy not just your favorite songs, but also to help you escape from the outside world. You can tune into the radio to hear your favorite tunes or you can use your phone or MP3 player to play them on.
Photography
Deomali is a beautiful place that has many things to do for photographers. The beauty of the surrounding area makes it an ideal location for photos. There are rocks with interesting shapes, cliffs with waterfalls streaming down, and rich green forests.
The best thing to do at Deomali is photography. The beautiful scenery and serene lakes are the perfect backgrounds for photos. Photography can be a great way to show the world what you have seen in your travels, and there are so many opportunities to take pictures of epic views.
It's impossible to visit Deomali without capturing its breathtaking beauty. So make sure you pack your camera and some film or an SD card with pictures of the awe-inspiring views.
You might want to bring a DSLR camera or a GoPro to capture all of the stunning images from your trip in Deomali.
Play Frisbee
There are many things to do at Deomali, including the Frisbee game. The game can be played outside in the yard or on a grassy field. It is similar to a traditional game of football, using a rectangular disc and trying to throw it over someone's head while they stand on the other side.
It's home to many tourists and locals alike who enjoy spending their time on the sand. Everyone enjoys playing Frisbee here, whether they're just playing for fun or if they're playing in a tournament. If you are looking for a place to play Frisbee, Deomali is the perfect place to visit!
Where to Stay at Deomali
Hotel Lemon Castle
Jeypore-Vizianagaram Rd, Semiliguda, Odisha 764036
Phone : 095563 03030
Desia Social Resorts
HG93+M4M, Bentalbiri, Odisha 764040
Hotel Alishan
Jagdalpur-Jeypore Rd, near Circuit House, Rondapali, Odisha 764020
Phone : 099383 80170
Hotel Sri Ram
Hotel Sriram, Semiliguda, Near bustand, NH43, Semiliguda, Odisha 764036
Phone : 099380 00727
Hotel Apple Villa
Jeypore-Vizianagaram Rd, Semiliguda, Odisha 764036
Entry Fees at Deomali Hills
There is no entry fees.
Deomali Hills is a great place to visit in the heart of the Himalayas. It offers many thrilling activities, including trekking and rappelling. It also has a diverse range of wildlife and vegetation, as well as rich cultural heritage. Entry into Deomali Hills is free for all visitors.
Deomali Hills is a popular destination for tourists, especially during the summer when many people visit the area. One of the attractions of this destination is the opportunity to spot wildflowers, certain to bloom and bloom in an abundance before winter sets in. There are also plenty of campsites available that can accommodate those looking to take a break from the hustle and bustle of their cities lives.
Timings of Deomali Hills
Open 24 Hours.
It takes around seven to eight hours to traverse to Deomali Hills. The trekking is done at the best time that light adventours can be experienced under the lush green of the forest in the morning or during dusk.
Best Time to Visit Deomali Hills
The hot season in Deomali Hills is from October to March. During this time, the temperature ranges from 22°C to 33°C and the rain falls mainly in December and January. Because of these changes, many people visit at this time because the beaches are available for swimming and there are fewer visitors passing through. Additionally, it becomes easier to climb the hill during this time period.
There are a few different time periods that travelers typically choose for their vacations, but one time period stands out as offering the best value. This is the month of January, when all of the prices for hotels and flights drop, but not significantly. When considering Deomali Hills in India, then, it would seem that if you're looking to save money with your trip destination this is a good time to do so.
In October, the Deomali Hills are a beautiful spot in India all year around. During December and January, you can enjoy a warm climate and some of the best views of India's metropolitan cities. People also make this time of year to cleanse their health before breaking a fast during Ramadan which is observed in June.
The best time to visit Deomali Hills is on a winter evening. The sunlight reflects off of the snow, giving the air a vibrant tone. You can also enjoy the crisp, chilled air when you experience it in person. Snow is also one of the many things that are available for interaction with on your visit.
Hotel and Restaurants near Deomali Hills
Deomali Hills is a great place to visit. There are many hotels and restaurants nearby, so you won't have a hard time finding one to stay or eat at.
It is surrounded by forests and dense vegetation making it a perfect place for nature lovers to explore. Hotel and restaurants are available near Deomali Hills for you to enjoy your stay in the area at an affordable rate.
Anna hotel
Address: PV43+9W5, NH26, Semiliguda, Odisha 764036
Hotel Lemon Castle
Address: Jeypore-Vizianagaram Rd, Semiliguda, Odisha 764036
Hotel Paradise Inn
Address: MVQC+HJP, Semiliguda, Odisha 764036
24/7 Family Restaurant
Address: MVW8+G82, Jeypore-Vizianagaram Road, near Indian Oil Petrol Pump, Semiliguda, Odisha 764036
HOTEL 9T6
Address: JW42+54F, NH26, Jeypore, Odisha 764036
Resorts near Deomali Hills
The Deomali Hills are a series of hills that include a lot of lush forests and beautiful views. There are plenty of places to stay near the Deomali Hills, including resorts. These resorts provide visitors with many amenities, such as large swimming pools, free internet access in every room, hot tubs, spas, and much more.
Panacea eco resorts
emu zoo kirikuti, Daringbadi – Phulbani Rd, Simanabadi A, Odisha 762103
Hill Park Resorts
Araku Valley, opposite IOCL Petrol Bunk, Visakhapatnam, Andhra Pradesh 531149
Saanaira Resorts & Spa
Beach road, Gopalpur, Odisha 761002
Waterfall near Deomali Hills
The waterfall near Deomali Hills is a perfect place for relaxing in the summer. There is a beautiful waterfall with a small pool at the bottom. Even if you don't want to take a dip, there are benches and tables around that allow you to enjoy your time without sunburns. The best part about this waterfall is the tranquility it brings its visitors.
Rani Duduma Waterfalls
Address: GQV2+8WR, Odisha 764037
Hours: Open 24 hours
Phone: 088955 22446
Bala Bari Waterfall
Address: P3CR+2Q8, Odisha 764014
Punjisil Waterfall
Address: VV2W+Q6M, Mundar, Odisha 765013
Galigabadar Waterfall, Pottangi
Address: J238+P3J, Pottangi Ghat Rd, Odisha 764039
Places to visit Near Deomali
Gupteswar Caves
The cave Shrine of Gupteswar nestles on a lush green hill, 58 K.m from Jeypore, and 80 Kms away from Koraput.
Damanjodi
Damanjodi town is located about 28 km from Koraput Town. Damanjodi also has an Aluminum complex in NALCO, Jagannath Temple, Hanuman temple.
Sunabeda
It is situated 18 Kms away from Koraput. It is a modern township & famous for MIG fighter planes, Sukhoi factory & Museum containing aircraft engines displayed worthy to be seen.
Kolab Botanical Garden
The kolab botanical garden is located close to Kolab Reservoir. The garden is has well built landscapes and flowering plants, show plants, trees and shrubs.
Tribal Museum
This museum gives an insight into the life and culture of the various tribes who have/are inhabiting Koraput and near by areas. 
Some FAQ about Deomali
What is the famous of Deomali?
Deomali is known for its natural beauty and rich culture. The area is most famous for Eco-tourism and trekking. There are many other places to explore and tourists are welcome to come to Deomali because it's a big tourist destination.
What is the best time to visit Deomali?
The best time to visit Deomali would be during the pure season which is December to April. During this time, weather conditions are ideal, and tourists that come during this period will not only enjoy a beautiful view but also experience fewer crowds.
Which district is Deomali?
Deomali peak is located in Koraput district of Odisha.
Which is the highest point of Odisha?
Deomali is a highest peak of Odisha.
What is the PIN Code of Deomali?
What is the Height of Deomali?
What is Temperature Deomali Odisha?
 The air temperature during the season of winter fluctuates between 16°C and 28°C.
What is the Distance of Koraput To Deomali?
1 hr 26 min (61.0 km) via NH26
What is the Distance of Deomali To Vizag?
5 hr 12 min (164.3 km) via NH26
What is the Distance of Bhubaneswar To Deomali?
10 hr 45 min (464.4 km) via Chennai – Kolkata Hwy
Summary
If you are looking for an amazing destination to visit in India, then Deomali Hills Odisha should be at the top of your list. Home to some of the most stunningly beautiful forests and valleys in all of Odisha, this place is a must-see for anyone interested in exploring India's natural beauty.
With plenty of activities available onsite, including rafting and trekking, there is something for everyone who visits Deomali Hills Odisha. So if you're ever looking for a fun and scenic destination to explore in India, make sure that Deomali Hills Odisha is on your list!
If you're looking for a place to explore, Deomali Hills Odisha is definitely worth a visit. With its breathtaking landscapes and culture, this area has something for everyone. Whether you're interested in relaxing on the beach or exploring the many attractions this region has to offer, be sure to check out Deomali Hills Odisha.
After reading this Deomali Hills Odisha travel guide, you will have everything you need to explore the area and make some amazing memories. With information on attractions, hotels, restaurants and more, this guide has it all. So why wait? Go ahead and take a look now!