Are you considering investing in Lumio Solar and wondering if it's a legitimate company? You're not alone! With Lumio Solar reviews popping up all over the internet, it can be challenging to know who to trust.
Luckily, we've done the hard work for you and gathered the facts about Lumio Solar to help you decide if it's the right choice for your energy needs. Read on to learn more about Lumio Solar reviews and determine if Lumio Solar is legit.
Table of Contents
What is Lumio Solar?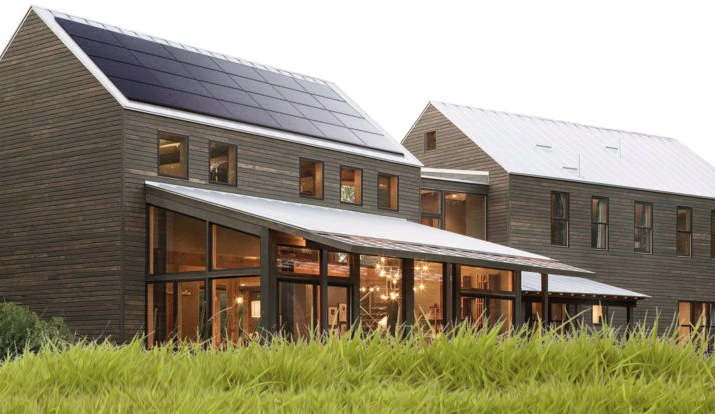 Lumio Solar is a residential solar provider that offers fast installation services and widespread availability across 11 states. The company prides itself on seamlessly integrating solar energy with existing intelligent homes and energy management technology. 
It has quickly become one of the top-five solar providers in the U.S. and has a 12-month run rate of $1 billion, as per Forbes. Lumio was founded in the summer of 2021 and currently employs more than 3,500 employees, allowing them to provide efficient solar services.
What are the Specialties of Lumio Solar?
Lumio is a full-service solar energy provider that offers installation, design, maintenance, and monitoring. With Lumio, you get more than just solar panels. They also offer various services to help you manage your home energy consumption.
They provide a range of energy storage solutions, including battery backup systems, designed to ensure you never have an interruption in power, even during a blackout. In addition, they provide energy optimization services that allow you to track your energy usage and adjust it accordingly.
They are also committed to sustainability and have partnered with several organizations to help them offset their carbon emissions.
Their team of experts has been working with customers for years to provide green energy solutions that help reduce their energy costs while helping the environment.
Furthermore, they provide expert advice on optimizing your solar panel setup to maximize efficiency and minimize wasted electricity.
Lumio Solar Products
Lumio Solar offers a wide range of solar solutions and products to meet any homeowner's needs. Their products include solar panels, inverters, mounting systems, and batteries.
Lumio Solar panels are made with high-efficiency crystalline cells that offer maximum power output and efficiency. They are designed to be easy to install and are backed by a 25-year warranty. The company also offers a variety of mounting systems to ensure your solar panel is installed correctly and safely.
The Lumio Solar inverters come in various sizes and models. They are designed to optimize energy production, ensuring you get the most out of your solar system. The inverters can be connected to your existing utility grid or used in off-grid systems. They are backed by a 10-year warranty.
Lumio Solar batteries provide backup power during outages and are designed to be long-lasting and reliable. They come in different sizes and models to fit any system.
The company also provides installation services, maintenance services, and financing options. With Lumio Solar, you have the flexibility and convenience to get the most out of your solar energy system.
Cost of Lumio Solar Panels
When considering solar energy, it is essential to look at the cost of the system. Lumio offers a unique pricing plan for its customers that considers the current cost of solar panels in the area.
The price of a residential solar system depends on several factors, such as the type of panels you choose and your location. The more efficient and high-end panels may be more expensive.
Still, they will also generate more power and save you money in the long run. The size of the system also affects the cost; larger systems will produce more electricity and require more materials, resulting in higher prices.
It is crucial to remember that the cost of installing a solar system can be offset by savings in electricity bills. In addition, the Residential Clean Energy Credit provides customers with a 30% tax credit when they purchase a solar system before 2032. This helps to reduce the overall cost of solar panels and make solar energy more affordable.
Lumio Solar offers free customized quotes that estimate how much money you could save each month by switching to solar. This quote breaks down your unique monthly cost to show you how much you could save by switching to solar.
With Lumio's transparent pricing, you can make an informed decision about whether or not solar is right for you. The average price of a residential solar system in the U.S. is $24,742 before applying for the Residential Clean Energy Credit, which offers buyers a 30% tax credit on systems purchased until 2032.
With this tax credit, the average cost of a solar system can be reduced to $17,319. This significant saving can help make solar energy an affordable option for many. With the correct information, you can make an informed decision about whether or not solar is suitable for you and your home.
Lumio Solar Pros
1. Smart Home Integration: Lumio Solar offers a wide range of innovative home integration options, allowing you to easily monitor your solar energy production and adjust accordingly. This allows for greater efficiency and better overall performance from your solar system.
2. Solid Warranties: Lumio Solar provides industry-leading warranties on all of its products, so you can feel confident in the quality and reliability of its solar panels and other equipment. They offer up to 25 years of coverage on their panels, as well as full coverage of artistry and installation.
3. Fast Installation Times: Lumio Solar's team of expert technicians can have your system up and running quickly, with most installations completed in just one day.
4. Broad Service Area: Lumio Solar serves customers in several states across the U.S., including California, Nevada, Arizona, New Mexico, Colorado, Texas, and others.
5. $0 Down Financing: Lumio Solar offers financing options with no money down, making it easy and affordable to switch to solar energy.
Lumio Solar Cons
The biggest issue with Lumio Solar is that they need to list specific brands of solar panels they carry. While they do promise to offer top-quality products, they don't actually name any of them, which makes it challenging to know what kind of quality you'll be getting.
Another potential con is that the company does not have NABCEP certification. NABCEP stands for North American Board of Certified Energy Practitioners, and it is an industry-recognized accreditation that solar installers can earn. The NABCEP certification gives consumers confidence that they are working with a professional installer who has met all the qualifications to provide quality solar installation services.
While Lumio Solar promises quality service and customer satisfaction, without being able to check their NABCEP status, it can be challenging for potential customers to know for sure that they are dealing with a qualified solar installer.
Is Lumio Solar Legit?
Regarding solar power, Lumio Solar has been gaining much attention lately. Founded in 2021, Lumio Solar is a leading provider of solar products and services in the United States. The company offers solar panels, inverters, energy storage systems, and other related services, making it possible to power homes and businesses with clean, renewable energy. But is Lumio Solar legit?
The short answer is yes, Lumio Solar is a legitimate business.
Lumio Solar also has a team of experienced professionals specializing in solar power and energy efficiency. This includes engineers, designers, technicians, and project managers. All their employees are highly trained and certified in their respective fields to ensure that customers get the best products and services.
Furthermore, Lumio Solar's products are high quality and backed by full warranties. Their solar panels come with a 25-year limited warranty, while their inverters come with a 10-year warranty. This shows that the company stands behind its products and is confident in their quality.
Overall, Lumio Solar is a legitimate company that provides quality solar products and services. With their experience and certifications, you can trust them to help you confidently switch to clean energy.
Lumio Solar Reviews: What do customers say about them?
When it comes to customer reviews, Lumio Solar has a mixed reputation. On Best Company, Lumio Solar has an average rating of 3.3 stars based on 195 user reviews. Reviews for Lumio Solar on this website are primarily positive, with customers praising the company for its excellent customer service and competitive pricing. However, some complaints about long lead times and installation issues exist.
On Yelp, Lumio Solar has a 2-star rating from 47 reviews. Customers had mixed opinions about their experience with Lumio Solar, with some praising the quality of their product. In contrast, others expressed dissatisfaction with customer service and installation. 
The most positive reviews for Lumio Solar can be found on Birdeye, which has a 5.0-star rating from 268 reviews. Most customers had positive experiences with Lumio Solar and praised them for their professionalism and excellent customer service.
Overall, customers are satisfied with Lumio Solar's products, but there have been some customer service and installation issues. It is essential to research the company before making a purchase and read up on user reviews to get an accurate picture of what to expect from Lumio Solar.
Also Read
Fruugo NZ Reviews – Is Fruugo NZ Legit?
Solarzero Review: Everything You Need To Know
Also Read
Shein NZ Reviews – Is Shein New Zealand Legit?
Samsung Galaxy S23 Ultra Review: The Best Smartphone Yet?
Apolla Socks Reviews – The Best Compression Socks?
Also Read
O'malleys On Fourth Reviews: Is It Worth Your Time & Money?
True Classic Tees Review: Is It Worth Your Money?
DRMTLGY Reviews: Is DRMTLGY Legit & Worth Buying?
Also Read
Snaptravel Reviews: Is SnapTravel (Super Travel) Legit?
Traveluro Reviews – Is Traveluro Legit? Our In-Depth Review
Airmoto Reviews: Is This Air Pump Legit & Worth Your Money?
Also Read
Mirifica Bust Serum Review – Is It Truly The Best Breast Serum?
Sqairz Golf Shoes Reviews – Is This the Next Wave of Golf Footwear?
Mellanni Sheets Review – Are They Worth Buying?
Also Read
OnePlus 11 Review – Everything You Need to Know Before Buying
Rubmd Review- Is It A Reliable Local Massage Therapist Finder?
Alloned.com Review: Is This Dating App Legit or a Scam?
Also read
Ryabe Reviews – Is Ryabe Clothing Legit or a Scam?
Thermohandz Thermal Gloves Reviews – Is Thermohandz Legit?
Exipure Review: Does Exipure Really Work For Weightloss?
Also Read
Vibrosculpt Reviews: Does Vibrosculpt Massager Really Work?
BugMD Reviews – Does It Really Work? Explore Now
Inmod Landry Sofa Review – Is it Worth Your Money?
Also Read
Canon Autoboy Prisma Date Review – Is This Camera Worth It?
QuadAir Drone Review: The First High-End Drone at an Affordable Price?
Jurllyshe Reviews – Is Jurllyshe Legit? A Comprehensive Review