If you're considering shopping from Shein, New Zealand, you may wonder if it's legitimate. Fortunately, there are plenty of reviews out there that can help you decide.
In this blog post, we'll take a closer look at Shein NZ reviews to help you determine if the retailer is trustworthy. From customer service ratings to product quality, we'll provide an honest assessment of Shein NZ to help you make the right decision.
Table of Contents
What is Shein?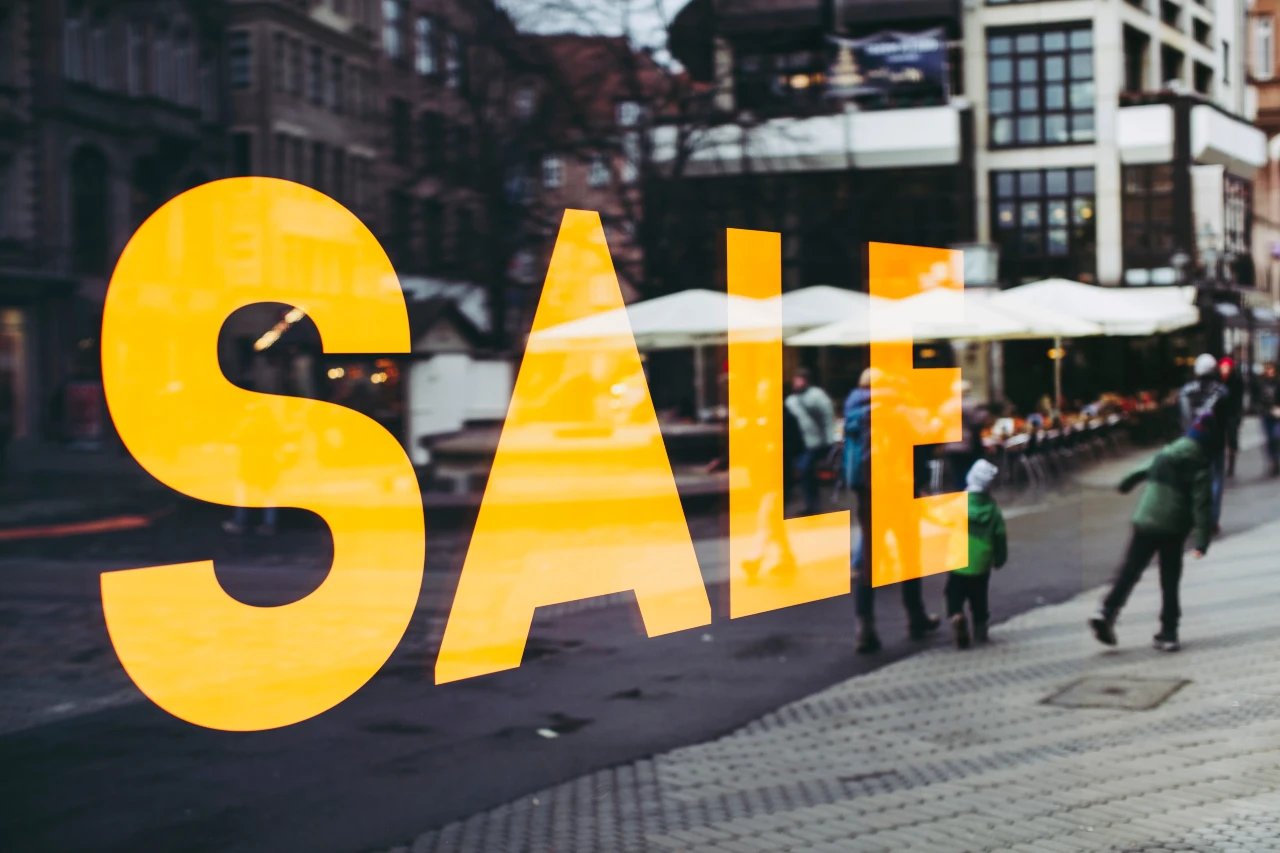 Shein is an online fashion retailer that has been growing in popularity worldwide, including in New Zealand. Shein offers a wide range of clothing and accessories for both men and women, catering to various styles and sizes. Shein's mission is to provide customers with trend-savvy, quality fashion at an affordable price. 
Shein offers a wide selection of clothes for all shapes and sizes, from petite to plus-size, in all kinds of trendy styles and materials. The website is designed for easy navigation, allowing customers to filter their search by size, colour, style, material, and more.
Shein also offers an extensive collection of accessories, such as sunglasses, hats, jewellery, and bags. With regular sales and promotions, Shein is a great place to find fashionable items at discounted prices.
Shein ships to over 220 countries worldwide and offers free returns within 30 days of purchase. Customers can also take advantage of Shein's reward program, which allows customers to earn points with every purchase and redeem them for discounts on future orders.
In short, Shein is an online fashion retailer offering stylish, quality clothing and accessories at affordable prices. With a wide selection of sizes and styles and free returns and reward programs, Shein is an excellent choice for fashionistas looking for the latest trends.
Is Shein Legit?
When shopping at Shein, customers must be aware of the potential risks. For starters, shoppers should remember that the company is based in China, and some items may look different from what's pictured on their website. Additionally, Shein has been known to have poor customer service, an extended delivery time, and quality control issues with some of their products.
However, despite these potential risks, Shein is generally a legitimate business with a decent customer reputation. The company also offers free Shipping and returns for US customers on their first order, which can help alleviate some potential problems associated with buying from Shein.
Additionally, the company has a comprehensive return policy which states that any item purchased can be returned within 30 days of receipt of goods. This means you can return an item if you are unhappy without incurring additional costs.
It's up to each customer to decide whether or not they feel comfortable shopping with Shein. That said, as long as customers are aware of the risks associated with buying from Shein, they should be able to make an informed decision and have a successful online shopping experience.
Also Read
AVRE Sneakers Review – A Stylish And Comfortable Shoe For Active Lifestyles
Vivaia Shoes Review: Are They Worth It? (Comprehensive Guide)
Hayneedle Reviews: An Unbiased Look At This Furniture And Home Decor Brand'
Shein Pros
When it comes to shopping online, one of the most significant advantages of shopping with Shein New Zealand is the wide range of styles and sizes available.
From trendy basics to statement pieces, Shein has a massive selection of clothing, shoes, and accessories for all sizes and styles. Shein's got it whether you're looking for something simple or statement-making.
Another great pro to shopping with Shein is the quality of their products. They offer a range of high-quality, well-made items that won't break the bank. Additionally, Shein offers regular discounts and sales, so you can get the look you want without breaking your budget.
Shein also has an excellent return policy. If you don't love the item you purchased, Shein makes it easy to return it for a full refund. You can even exchange items for a different size or style if it doesn't fit quite right.
Finally, Shein offers excellent customer service. Their customer service team is friendly and helpful and always willing to answer any questions or address any concerns you may have.
Also Read
Apothekary Reviews – Everything You Need To Know
Clove Shoes Reviews – Everything You Need To Know!
A Comprehensive Review Of Four Sigmatic's Focus Blend
Shein Cons
Several things could be improved to shopping with Shein NZ:
The quality of their products could be better. Many customers have reported issues with items arriving damaged and clothing sizes being inconsistent.
Many customers have experienced long delivery times, with some orders taking up to a month to arrive. The customer service team has also been known to need to be more helpful in resolving customer complaints.
Shein does not offer refunds for items that have been worn or washed, which means that shoppers cannot return unwanted items for a refund.
Shein NZ Reviews: What are the People Saying?
Regarding reviews of Shein in New Zealand, opinions are divided. On the one hand, TrustPilot has 113,083 reviews with an overall TrustScore of 3.8 out of 5, indicating that most customers are generally satisfied with the service and products they have received.
On the other hand, ProductReview.com.au gives Shein 2.3 stars out of 5 based on 1241 reviews, suggesting some issues with the quality of their products or delivery services.
The main complaint from customers concerns product quality. Many customers have reported receiving garments that were not as expected or had faulty stitching or other defects. There have also been reports of items needing to arrive within the promised delivery window and long delays in receiving orders. On the other hand, many customers are happy with the quality of their garments, the delivery speed and customer service.
Overall, customers have mixed opinions about Shein NZ. While some customers have had negative experiences, some have had positive experiences and are generally satisfied with their purchases. To ensure a good shopping experience with Shein NZ, you must read reviews carefully and choose your items.
Also Read –
The Ultimate Alt Fragrances Review: Everything You Need To Know
Wander Prints Reviews – Is Wander Prints Legit?
Fahlo Reviews- Is Fahlo Legit? (The Comprehensive Guide)
Is Shein Safe?
Yes, Shein is a safe online retailer. They have a secure payment system, and their customer service team is available 24/7 to assist with any issue. They also use state-of-the-art encryption technology to protect all data transfers.
When it comes to product safety, Shein has stringent standards in place to ensure its products are safe for consumers. All of their products are tested and meet international standards for quality and safety. Third-party inspection companies regularly monitor their products and have a zero-tolerance policy for any safety concerns.
In addition, Shein offers a money-back guarantee if you're unsatisfied with your purchase. This guarantees that you can return your item if it doesn't meet your expectations.
Overall, Shein is a safe and reliable online retailer with high standards for quality and safety. It is one of the world's most popular fast fashion retailers, and customers worldwide are happy with their purchases from Shein.
How long does Shein take to ship?
Once you place your order with Shein, there are usually 2-4 days of processing time before your item(s) are ready to ship. The delivery time may vary depending on the shipping method you choose and where the package is being shipped.
Standard Shipping is available and can take between 3-7 business days to arrive in most countries, while Express Shipping options can take up to 3-5 business days. The estimated delivery time may be longer if you are shipping to a country outside of the United States or Europe. You will be able to track the progress of your order with the tracking number provided when your order is shipped.
Shein also offers an "Express Mail Service" (EMS) option for customers who need their orders faster than standard Shipping can provide. This service is available for an additional fee and guarantees delivery within 3-5 business days, depending on the destination country.
If you have questions about your order or Shein's shipping policies, you can contact their customer service team via email or chat. They will be happy to help answer any questions you may have.
Also Read
Joggo Reviews – Is This Running App Legit? ( Complete Guide)
Shapellx Reviews: Is The Body Shaper Legit And Worth Trying?
Cymbiotika Reviews – Is Cymbiotika Legit? Everything You Need To Know
Reviews Of Pop-On Veneers: Everything You Need To Know
How long does Shein take to deliver?
Shein offers both standard and express Shipping. With standard Shipping, most orders arrive within ten days from when they leave the Chinese warehouse. However, if your order is shipped from an in-stock item in the US fulfilment centre, it can arrive as quickly as five days.
You can track your package using Shein's shipping estimator to get an idea of when your order will be delivered. Once your order has been processed and left the Chinese warehouse, you can use the tracking information to keep tabs on its whereabouts.
Where does Shein ship from?
Shein ships from its main Chinese warehouse and other strategically located fulfilment centres worldwide. This means that depending on where you are located, your order can arrive in as little as five days or as long as two weeks.
Shein's warehouses are in countries such as the United States, Canada, China, the United Kingdom, Germany, Spain, Italy, France, and more. Having a broad network of warehouses worldwide, Shein can ensure a quick and cost-effective delivery service for customers.
Tips for Shopping on Shein
1. Take Advantage of Deals & Discounts: Shein often offers discounts, coupon codes and deals, so be sure to take advantage of these whenever possible. Check their website or social media accounts for the latest offers and deals.
2. Check the Measurements: Since many of the items sold by Shein are made overseas, they may be smaller than expected. Always double-check the measurements of each item before making your purchase.
3. Read Reviews: Reading reviews from other customers can be very helpful when deciding which items to buy from Shein. Reading reviews will give you an idea of how well the items fit, the fabric's quality and any problems other customers have encountered with the product.
4. Know Your Returns Policy: Shein has different return policies for different countries, so make sure you know your country's policy before making a purchase. Most countries allow returns within 30 days, but this can vary depending on where you live.
5. Choose Standard Shipping: If you need your order quickly, you may opt for express Shipping, but if you don't mind waiting a bit longer, standard Shipping is much cheaper and just as reliable.
6. Be Patient with Delivery Times: Since many of Shein's items are made overseas, delivery times can take longer than expected. Keep this in mind when ordering, and allow extra time for your items to arrive.
7. Use a Payment Protection Service: Shein is a secure site, but it is always a good idea to use a payment protection service such as PayPal or Stripe when making payments online. This will give you security and peace of mind when shopping with Shein.
Also Read
Mysafebox Reviews: Everything You Need To Know
Dimprice Review: Is Dimprice Legit?
Notino Reviews – Is Notino Legit?
Best things to buy from Shein
Blouses: Shein has a wide selection of blouses ranging from flowy and feminine to modern and sleek. From simple tees to stylish statement pieces, Shein has something for everyone. They also offer a variety of colours and patterns so you can mix and match them to create your unique look.
Skirts: From mini skirts to midi lengths, Shein has plenty of skirts to choose from. Whether you're looking for a classic denim skirt or an on-trend pleated skirt, they have something for everyone. Shein's skirts are sure to be a hit, from classic solids to fun prints and patterns.
Dresses: Shein has dresses for every occasion. Whether you're looking for a casual dress for the weekend or a formal dress for a special occasion, Shein has got you covered. Shein's collection has something for everyone, from playful sundresses to chic maxi dresses.
Coats: If you're looking for a stylish coat that doesn't have to be your warmest piece, Shein has some great options. From faux fur jackets to chic trench coats, you'll find the perfect coat for any occasion. And remember to check out their fun colours and patterns too!
Anything Trendy: If you're looking to keep up with the latest trends, Shein is the place to go. From chunky sneakers to off-the-shoulder tops, Shein has it all. With new arrivals every week, you'll always have new fashion finds.
Anything Where Fit is Less Important: If you're looking for something that only requires a few fit adjustments, Shein is a perfect choice. Chunky sweaters, cardigans, and loose blouses are always popular picks. You can even find trendy loungewear sets that are comfortable and stylish.
Swimsuits: When planning your next beach trip, remember to check Shein's swimwear selection. They have various styles in various colours and prints, from pieces to bikinis. Check out the full Shein swim review here for more details.
Maternity: Shein recently launched an extensive maternity line, and it's worth checking out if you're expecting it. Their collection includes everyday staples like jeans and tees to more formal maternity wear for special occasions.
Also Read
Evri Reviews: Everything You Need To Know About Evri Courier
Ecoquest Heater Reviews – A Comprehensive Guide
Fonehouse Reviews: Is Fonehouse Legit?
Is Shein Good Quality?
Regarding quality, Shein has made strides in recent years. While some products may be up to different standards than other retailers, overall, the quality is good. The fabrics used are often comfortable and hold their shape well. Many items come with good stitching, although you may find a few with loose threads or uneven seams here and there.
The biggest issue with Shein's quality is that the sizing can be unpredictable. The same item in different sizes may fit entirely differently. It's essential to read the sizing guide carefully and measure yourself before ordering if you want to get the right fit.
When it comes to accessories like sunglasses and jewellery, the quality is reasonably decent. However, if you're looking for something that will last, it's best to stick with more expensive brands.
Overall, Shein is good quality for its price point. You can find great deals on trendy pieces without spending a fortune, but be aware of potential sizing issues.
The Bottom Line
When shopping for stylish and affordable clothing, Shein is a great option. With a wide selection of items, good customer service and low prices, it's no wonder why many people choose to shop at Shein.
However, it's important to note that there are some mixed reviews from customers in New Zealand, so it's best to research and read through customer reviews before making any purchases. Ultimately, if you want access to an array of styles at an affordable price, then Shein is a great place to shop.
Also Read
Fruugo NZ Reviews – Is Fruugo NZ Legit?