What's it like to become a YouTube star? This was the question Steve Galluck Jr., also known as Gallucks, asked himself while watching one of his favorite YouTubers play video games on camera and accept fan messages via webcam. Like many other aspiring content creators, he was inspired by this and wanted to do something similar, with one key difference: He wanted to share his passion for fashion in every video he created. One year later, he has already established himself as an exciting new voice in men's fashion blogging and vlogging.
Gallucks: The Men's Fashion Blogger & YouTuber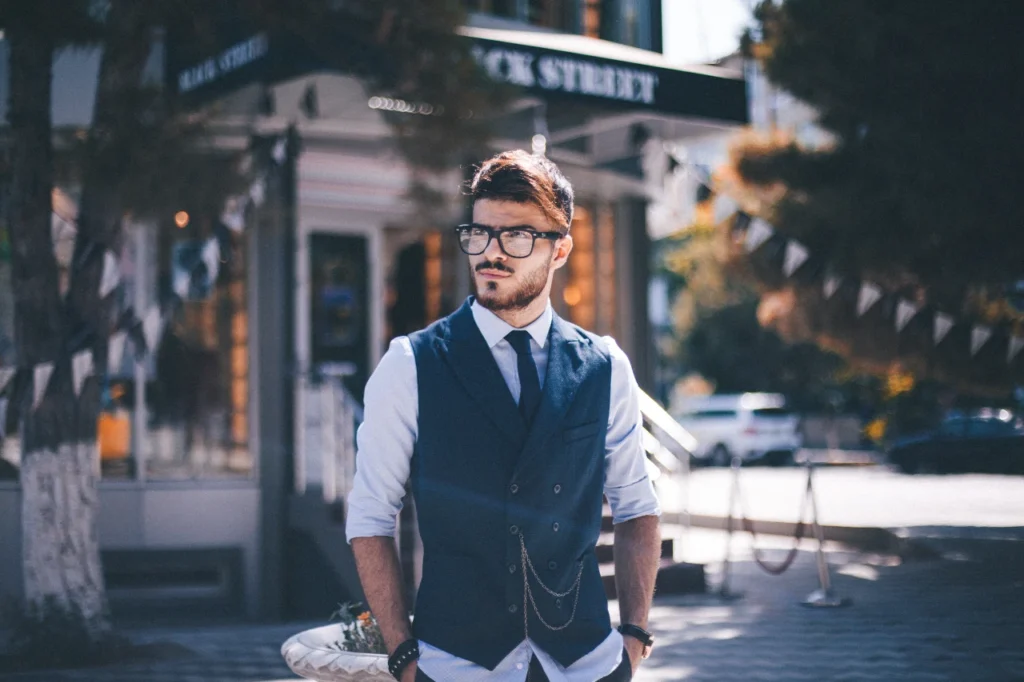 On the Internet, there are tons of bloggers and YouTubers that you can follow who are related to fashion and style, but the one I'm focusing on today is Gallucks. If you're looking for personal style inspiration or advice on how to pull off a look you saw on the runway, Gallucks' Instagram feed might be just what you need. Here's why you should give him a follow
What Is Gallucks?
First, allow us a moment of full disclosure. We at TravelException do not typically cover men's fashion—but we recently came across a men's style blogger that is worth taking note of. After an extensive review of his videos and articles, we're convinced that Gallucks is one of today's most compelling fashion bloggers on YouTube.
His videos are high-quality, informative, and entertaining; he's a natural in front of the camera; he has an engaging personality, and he knows how to connect with his audience through humor while still delivering quality content. In short, Gallucks is just what you need to know about! If you haven't already checked out his channel, here's why you should.
There are tons of fashion blogs on the Internet—many even more popular than Gallucks. So, what sets him apart? In addition to his stellar work ethic and technical skill as a video creator, Gallucks also brings something special to his audience: relatability.
What Does He Do?
Gallucks is a fashion blogger, podcaster, and Youtuber who covers all things men's fashion. In addition to showcasing new products and trends for men, he also gives his product review. Whether you are interested in menswear or need some help revamping your style in 2018, Gallucks is worth following.
Who Is He?: Originally from Montreal, Quebec, Canada, Gallucks moved to New York City where he attended Parsons School of Design. After graduation, Gallucks worked as an assistant buyer for Barney's before starting his own men's fashion consulting business called Soigneur Style Consultants. Today, Gallucks works full-time on his podcast and YouTube channel which he started in 2015.
Why Should You Follow Him?
Gallucks is a men's fashion blogger and YouTube star that makes some of the coolest videos on both platforms. His daily vlogs and outfit-of-the-day segments on his channel are entertaining, informative, and highly shareable, earning him hundreds of thousands of subscribers.
In addition to his posts on Twitter, Facebook, Instagram, and Pinterest, Gallucks has cultivated an audience in every corner of social media. He also has a knack for collaborations with brands like Nike and Gant Rugger, making it easy to see why he's been featured in publications like Maxim, Complex, and Esquire. If you have any interest in fashion or style at all (and even if you don't), Gallucks is worth following.
How Can He Help You?
If you're looking for a stylish fix, Gallucks is your man. He has an eye for men's fashion that you simply can't find anywhere else on YouTube. His down-to-earth manner and his sharp sense of style have already turned many of his viewers into loyal subscribers, so why not join them?
Whether it be a new shirt, a shiny belt, or even some pair of socks – Gallucks will help you get your hands on them! And if he doesn't know what you need, he'll make sure to educate himself before making a recommendation. What more could you want from a fashion blogger?!
Check out Gallucks today! (About Our Author) Here at Expreview, we love discovering new content creators who are bringing something fresh to our platform. Recently we came across Gallucks and instantly fell in love with his style.
We hope you enjoy him as much as we do! Follow him here. So how did it go? Do any of these post ideas feel right for you? Be honest with yourself – if any of these sound like they might be something worth pursuing then try them out!
Joel Gallucks is so passionate and knowledgeable about a fashion industry
One of our favorite guys on YouTube is Joel Gallucks. His fashion brand is called Gallucks, and although he's been in business for a little over two years now, it still feels like he's relatively unknown. That should change soon though—he has just relaunched his website, and you can expect some new videos very soon as well.
With that said, we wanted to take a moment today to give him some love because he's such an inspiration! Not only does he have an amazing sense of style, but he also knows how to run a successful business. He recently sat down with us to share some insights about starting your clothing line from scratch (and why you shouldn't be afraid).
Here are four tips straight from Mr. Gallucks himself. Innovate or Die: I think what separates me from other brands is my ability to innovate, says Gallucks. When I started my brand I did so by creating something that didn't exist yet–high-end streetwear at affordable prices. It was unheard of at first, but I knew there was a market for it based on what people were asking me when they saw my outfits.
Influencer Marketing Through YouTube, Instagram, Twitter, and Facebook
Everyone in fashion has heard of Gallucks. If you haven't, you need to check out him on Instagram and YouTube. Gallucks is a men's fashion blogger and a social media influencer. He's best known for his street style, which he posts on his Instagram page. Today, Gallucks shares his secrets about how you can use social media marketing and influencer marketing to grow your business!
Here are 3 reasons why social media marketing is important when starting a new business.
1. Social Media Marketing Builds Brand Awareness Through Word-of-Mouth One way that brands build awareness through word-of-mouth marketing is through people sharing their opinions with their friends and family members. This can be especially effective if they have good things to say about your brand or product. People often trust other people more than advertisements, so it's important to get them talking about your products!
2. Social Media Marketing Helps People Get Excited About Your Products Another way that brands build awareness through word-of-mouth marketing is by getting customers excited about what they offer. When someone likes a product enough to tell others about it, it builds excitement around that product among those who hear it from them—and even among those who don't!
3. Social Media Marketing Can Help You Build Relationships With Influencers A third way that brands build awareness through word-of-mouth marketing is by building relationships with influencers. Influencers are any person who influences their followers, whether they realize it or not. For example, some people may influence their followers because they're celebrities; however, most influencers aren't famous at all!
About Gallucks Men's Fashion Blogger YouTuber
Gallucks is a men's fashion blogger and social media influencer who has made quite a name for himself. He was born in London, but he currently lives in New York City. Gallucks started his channel on YouTube in 2013 when he was attending college at Georgia State University, and his videos were mostly comedy skits between him and his roommate. He then began to branch out into other channels, which included vlogging on Instagram Stories and Snapchat stories, as well as blogging on Tumblr.
What Gave Gallucks Fashion Creative Skills?
He attended an art school in his native Brazil as a teen, which is where he began developing his artistic eye. When he moved to New York for college, Galluck quickly got involved with its thriving art and fashion scenes. I started interning at one of my favorite magazines and it gave me so much energy, Gluck says. It was just great being around that kind of creativity.
That's when I realized how important it was for me to be working on something creative every day. Now, Galluck has found a way to combine both his passions into what he calls art-meets-fashion videos on YouTube. These videos are part review, part how-to guide—and they focus on helping men who want to look their best but don't know where or how to start.
How did Gallucks Become a men's fashion blogger and YouTuber?
Gallucks started as a simple men's fashion and accessory company. Like many great ideas, it came from everyday problems faced by its founder Richard Wojnarowski. Frustrated with his lack of options when shopping for menswear, he decided to do something about it. He launched Gallucks in 2013 and has enjoyed unparalleled success since.
Since then, Gallucks has grown into a full-fledged brand that encompasses not only its online store but also an online magazine and YouTube channel. Nowadays, you can find Mr. Wojnarowski on YouTube educating viewers on how to dress well in both business casual and formal settings while still looking trendy and stylish. His channel is currently one of the most popular men's fashion channels on YouTube with over 250K subscribers so far!
What are some of Gallucks' favorite men's Fashion Trends?
If you're anything like me, you love following fashion bloggers and watching YouTube videos. That's how I found Gallucks — a men's fashion blogger and YouTuber who shares daily outfit ideas and tutorials for style, grooming, fitness tips, and more. He is full of fashion inspiration that won't break your wallet and his style is right up my alley! It was so inspiring that I had to reach out and ask him some questions about his favorite brands and trends.
Best Men's Grooming Youtube Channels
One look at Galluck's YouTube channel and it's clear that he has a passion for men's fashion. His channel, which boasts more than 1 million subscribers, showcases his wide-ranging knowledge on everything from haute couture to streetwear and even how to use grooming products.
While many of his videos are based on trends in menswear, Galluck also offers tips on how to wear certain pieces and when they should be worn. He also posts weekly Ask Galluck Anything videos where he answers questions submitted by fans.
Benefits of Gallucks men's fashion blog
If you're like me, you probably spend hours a day looking at fashion blogs. And if you're like me, you probably have trouble keeping up with which ones are worth your time and which ones aren't. I get that—but then again, maybe I don't.
A few months ago I stumbled upon Gallucks, an outfit-sharing site that helps guys put together outfits without spending hours in front of their computer screens. It's perfect for people who want to look good but don't want to waste too much time doing it. That might be why they call themselves the Instagram for men—and it might also explain why they recently closed $1 million in seed funding from some pretty big names. So what makes them so special?
Here are three things you need to know about Gallucks before it becomes your new favorite app:
1) They make putting together outfits easy. When was the last time you thought about how hard it is to find clothes that match? Or how annoying it is when you finally do find something that works only to realize later on (when someone compliments your outfit) that those pants clash with those shoes?
Luckily, Gallucks does all of that work for you. With just one click, you can see how different articles of clothing will look when paired together. No more wasted time thinking about what colors go well together or whether or not it will look good—you just plug everything into Gallucks and let them do all the heavy lifting for you.
2) They help you save money by shopping smarter. As we said above, we often end up buying stuff that doesn't go well with our other clothes because we didn't take enough time to plan.
Benefits of Gallucks youtube channel
Gallucks creates a wide variety of videos that provide viewers with multiple perspectives on fashion, from hauls and unboxings to DIY projects and advice videos. He also vlogs regularly and shares behind-the-scenes footage of his life as a full-time vlogger. In addition, Gallucks frequently collaborates with other influential YouTubers.
Together, they create video responses to one another's channels as well as group collaborations where each person brings in their audience base. This is an effective way for him to expand his reach and build relationships with other influencers. His consistent posting schedule, engaging content, and strong social media presence have contributed to Gallucks amassing more than 160k subscribers on YouTube alone.
10 tips for success Men's fashion blog
Gallucks is a men's fashion brand that is here to change how you think about, buy and wear clothes. Founded by Christopher Gallucci, also known as The Gent on YouTube, Gallucks features high-quality content that explores all things fashion, including style advice and DIY projects.
If you have ever thought about starting your fashion blog but don't know where to start or just want some inspiration, then Gallucks is a great place for you. We recently had a chance to catch up with Gallucci and ask him some questions about his experience with blogging and YouTube.
Here are 10 tips for success from one of our favorite male bloggers.
1) What was your motivation behind starting Gallucks?
2) What has been your biggest challenge so far?
3) How do you balance running a business and making videos?
4) What advice would you give to someone who wants to start their own fashion/style channel?
5) How can people get in touch with you if they want to collaborate or work together?
6) Do you have any fun facts about yourself that people might not already know?
7) Is there anything else you would like to add?
8) Where can we find more of your stuff online?
9) Where can we check out Gallucks online?
10) Where can we find more information about you online?
Tips on How to become a successful male vlogger on youtube
As a guy, I am often asked how I became a successful male vlogger on youtube. My answer is always that my success was determined by how much hard work and dedication I put into it. Youtube is an incredible platform with so many opportunities and there are plenty of videos you can watch on Youtube that can give you some insight into what it takes to be successful.
Here are some tips on how you too can become a famous male vlogger like me!
Have Fun – If you aren't having fun then why do it? Your viewers will know if you aren't enjoying yourself. If your main focus isn't fun, then maybe Youtube isn't for you. It took me a long time to realize that being successful at something should be fun or else there isn't any point in doing it. Be yourself and have fun doing whatever your passion is! If your passion happens to be fashion blogging then have fun talking about fashion!
Wrapping Up
Gallucks is a brand-new, London-based menswear blogger and vlogger who has begun gaining traction in recent months. If you're looking for some good blogs on men's fashion, Gallucks is right up your alley—and if you have a man in your life who wears stylish clothes (or wants to), share his posts with him so that he can give his take! His videos are also worth checking out; they'll provide great entertainment while getting you excited about what to wear next season.