Welcome to Oh hey!, the lifestyle blog based in Austin, Texas! Corrin Foster, founder, and blogger of this site started this community as a place to share her thoughts on travel, style, fitness and wellness, and all things Austin. Check out her latest posts below or follow along on Instagram for daily updates!
Oh hey! An Austin-based lifestyle blog by Corrin Foster has been in operation since 2012, and it's filled with a diverse collection of articles to keep people informed about happenings in the local community. Today, we're going to take you on a journey through the history of Oh hey! and how it got its start; let's go!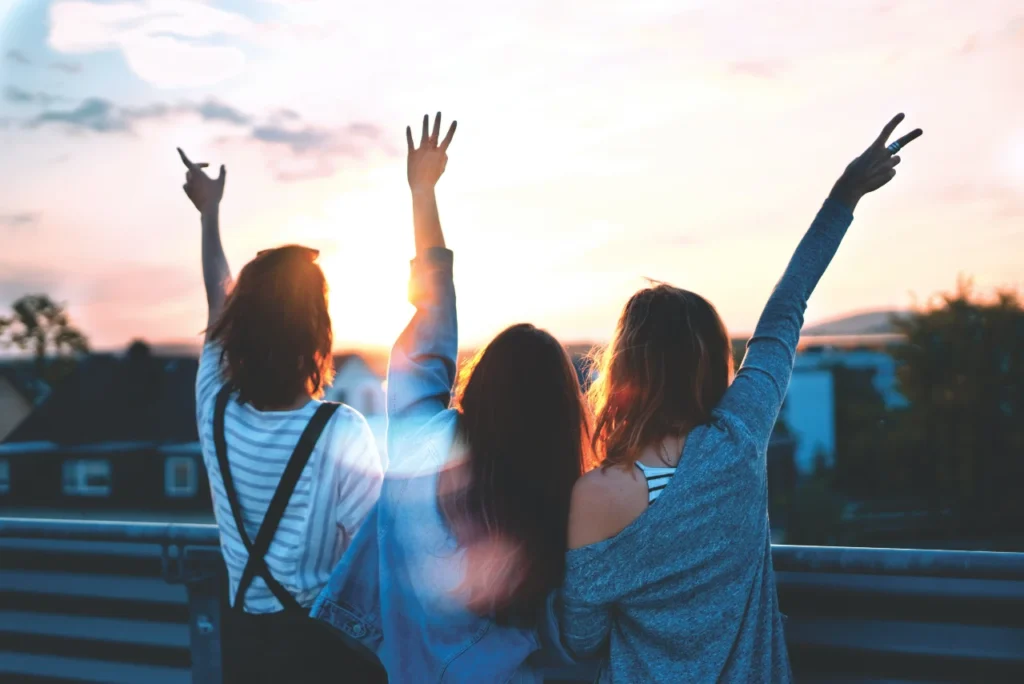 What is the Focus of Oh Hey An Austin Based Lifestyle Blog By Corrin Foster
This blog will let you know all about lifestyle in Austin, TX from the best places to eat and drink, to the coolest events happening in the area. If you are from the city or visiting for only a brief time, this blog will be worth checking out for the latest information about the entire area. I started this blog to share my perspective on living in and exploring the city of Austin.
I hope you enjoy it and find it useful. I have a background in Journalism, so most of the posts will be written as stories. I plan to highlight where I live, explore what the city has to offer, and share my favorite places, foods, and things that make me smile.
Some posts will also be about personal topics such as wellness, relationship,s or mental health. If any of these topics are something you're interested in please let me know! You can follow along with my journey here on the blog or by following @corrinfoster on Instagram.
Who is Corrin Foster
I am enthusiastic about lots of things. I have a good imagination, and like coming up with new things. I'm always looking for new methods to better myself and my blog. I studied interior design in college, but my passion for blogging took off after my first year when I realized that sharing my life with others on the internet could make me feel more connected to the world around me.
That's how Oh Hey! came to be – I started this blog as an outlet and way to share what living in Austin is like. It has been over two years now since my first post, and I am excited for you to join me on this journey! Whether you are new here or a longtime follower, you'll always find something interesting here about people or places or events happening around town that can add some sparkle to your day.
What Kind of Content Can I Expect to Find on the Blog
Whether you're a local or just visiting, my goal is to share with you what I love about this city. From food and drink to music, I want to share the best of what Texas's capital has to offer. You can also find me on Instagram (@corrinfoster) and Twitter (@cocorrine).
If you're looking for someone to collaborate with or are interested in becoming an affiliate please contact me here.
I am currently accepting paid posts and partnerships, so if you would like more information please get in touch here.
If any of these sound interesting to you, please let me know! I'm always looking for new bloggers to collaborate with as well. All right now it's back to writing your day off!
How does this blog differ from other blogs in the same niche?
The goal of Corrin Foster's blog is to provide Austin residents with lifestyle articles and international news. As well as tips and tricks on how to live life in the city to the fullest. From happy hours and where the newest fashion trends are going next, Oh hey knows what's happening.
Ever since I moved to Texas in 2016, I've loved living in this beautiful city. In my free time, I enjoy exploring the outdoors and trying new restaurants. You'll find reviews of my favorite spots along with stories about living in this great state.
I hope that you enjoy following my adventures as much as I enjoy sharing them with you. If there's something you think I should try out or write about, don't hesitate to reach out. Also, if you have any questions, comments, or suggestions for content, send me a message on Facebook or Instagram. And finally – please sign up for my newsletter so we can stay connected 🙂
Future goals for this site
Hi everyone! This is an Austin-themed blog. Here I will post about some of my favorite places to visit such as what to eat, what to shop for, and some places that offer live music.
Looking ahead to the future, I hope to write a blog about other Texas cities and spread the news of all of the great things our state has to offer.
I hope to one day have a thriving business, with a team of people that I can continue to nurture and grow. My goal is to inspire others through my work and make them feel as though they are not alone. Life is full of ups and downs, but when you're surrounded by good people who care about you, it's easier to get through the tough times. Some days will be harder than others, and there will be times when you'll want to give up. It's important to never let anyone else determine your worth – do it for yourself.
What problems does this blog help address?
Whether you are looking for the hottest happy hour deals or tips on how to beat the heat during a Texas summer, you have come to the right place. This blog is filled with everything from where to find the best happy hour deals to how to beat the heat.
Here, you will most likely find the answer to your question!
Austin is a beautiful city with so much to offer, but it can also be hard to find your place in the chaos. That's why I created this blog, to help people find their niche and make sense of their day-to-day life in Austin. Whether you're looking for food recommendations or simply an uplifting post, you'll find something here that speaks to you. Scroll through and take a look at my favorite posts below – there should be something for everyone!
What inspired me to start this blog?
Here are a few reasons I want to create this blog: One, I love Austin, and two, I want to share this love with other people. In the process of this, I want to provide a space on the internet where people can come to find the best places to eat, fitness tips, and articles on fashion in Austin. I hope that this blog will become a reliable resource for anyone interested in improving his or her life in Austin.
I'm an Austinite, I love to explore and find new things. This is my way of doing that and sharing what I find with others in the process. I hope you enjoy following me as much as I enjoy creating content for you all. Feel free to shoot me any ideas or suggestions you have on ways to improve this blog.
Why Should You Read This Blog?
Whether you're an Austinite or a visitor, there's something on this site for everyone. I'm here to inspire and motivate women from all walks of life to live their best life through the lens of Austin, Texas. From fashion tips to local hotspots, I try to cover it all for those who want a little inspiration in their life. I'm passionate about fitness, so be sure to check out my monthly fitness series as well.
If you ever have any questions feel free to reach out anytime! My email address is at the bottom of every page and my Instagram handle is @corrinfoster. I would love to hear your feedback or get some feedback from you too if that's what you like 🙂 Thanks for reading, see you next time!
What Makes This Blog Unique?
With the help of her sister and a couple of friends, Corrin runs a blog that showcases the best places to eat in town, the hottest new fashions, and the most popular events in the area. She also writes about her own life and shares things like how she came to start blogging, what it was like being a flight attendant for so many years, or what it's been like becoming an auntie.
On a more serious note, she talks about some of the darker times in her life – when her mom became sick with cancer and passed away from it after six months. One thing you'll never find on this blog is any posts about dieting – which makes sense considering one of Corrin's other pet peeves is people who spend hours on Instagram trying to get people to believe they've had some miraculous diet when they're just wearing makeup or filters.
What kind of content does Corrin Foster produce regularly?
Corrin Foster is an Austin-based lifestyle blogger who spends her days reading the news, exploring the city, and taking pictures of her life. She's always on the hunt for new restaurants and bars to try, new places to explore, and new events to attend.
She also shares all of her favorite things, like books she's reading or articles that have caught her eye. In between reading about politics, current affairs, feminism, and social justice issues in America, you can find Corrin writing about what it means to be a woman living in the twenty-first century.
It doesn't matter if you're visiting Austin or you're an Austinite; this site has something for everyone.
What are the benefits of following Corrin Foster's blog?
You'll always be in the know about what's going on in the best city in Texas. You'll get advice on how to live your best life and you can do it all from the comfort of your phone. You won't want to miss a post, but if you do, fear not because everything is archived so you can go back and read all of my old posts.
Check out this week's edition where I tell you how I became a photographer without taking any formal photography classes. If that sounds intriguing, come join me and check out last year's blog. If you have any questions or would like to chat with me don't hesitate to reach out!
Conclusion
I hope that you were able to learn something new about the city and what we have to offer. Thank you so much for reading and I'm excited to share more of my favorite things with you in the future. So stay tuned on Instagram, Facebook, Snapchat (thefosterlife), and right here on this website for updates. P.S. Be sure to subscribe for daily email updates with our latest posts!