Lifestyle blogs are everywhere nowadays, but who can you trust to give you the best advice on topics like fashion, beauty, fitness, and healthy eating?
We've put together this list of 21 top lifestyle blogs for women to help point you in the right direction when you need advice on how to dress or better manage your time. Of course, we'd love to hear from you as well! What do you think are the best lifestyle blogs out there today? Leave us a comment below!
As women, we all want to feel our best both inside and out. Since we're bombarded with information about what we should be doing, it can be hard to know who to trust and which advice to take seriously.
Luckily, there are some fantastic lifestyle blogs out there that will make it easier to find the information you need as well as connect with women just like you who are struggling through the same things you are. Here are the top 21 lifestyle blogs for women that you need to check out immediately!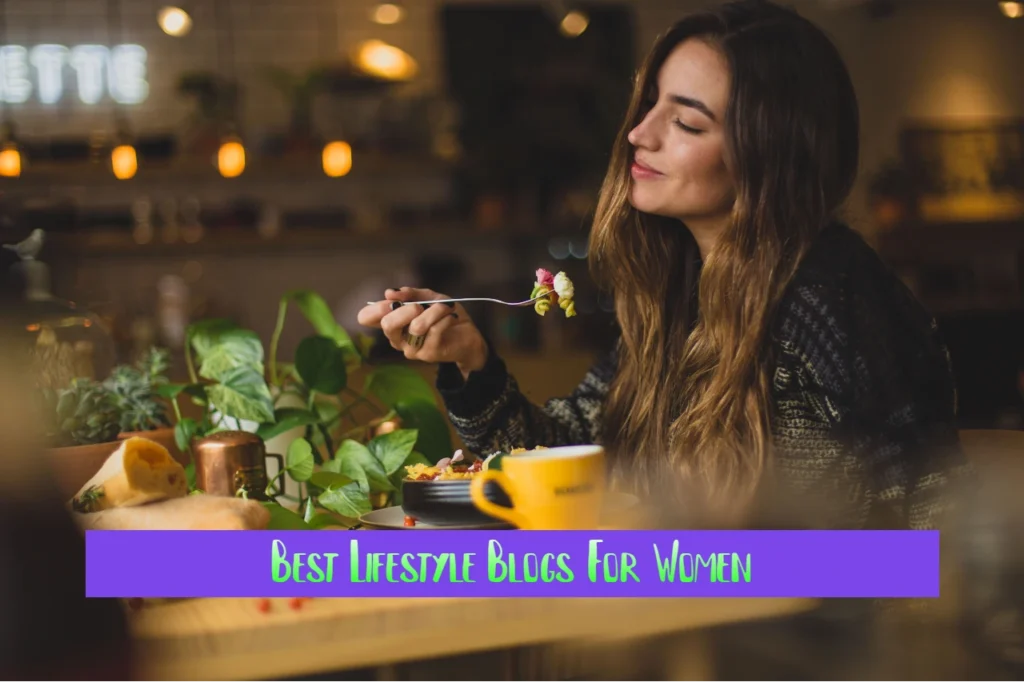 What is a Lifestyle Blog?
Lifestyle blogs are a subcategory of blogs that focus on the writer's personal life experiences. The content of a lifestyle blog can range from recipes and DIY tips to beauty advice and travelogues.
Many women use lifestyle blogging as a way to connect with like-minded individuals and create a community of support. These sites are also great resources for informative, practical, and inspirational information about living an active, healthy lifestyle.
You'll find something here for everyone: Whether you're looking for ideas about how to live better with less or how to feel confident in your own skin, there is a blog here that will appeal to you. Read on below to learn more about the top 21 lifestyle blogs we think every woman should know about!
A lifestyle blog is a platform where writer shares their personal interests, usually with the intent to inspire or inform their readers. Fashion, beauty, home decor, food, hobbies, travel, motherhood, family, self-care, and health & fitness are all popular topics for lifestyle bloggers.
It's important to find blogs that have a similar point of view so you can connect with them on an emotional level. The following list includes our favorite lifestyle blogs for women.
Below is our list of favorite blogs:
21 Best Lifestyle Blogs For Women
We all know how hectic and stressful life can be. Trying to juggle work, family, and social obligations can be overwhelming. That's why it's important to take some time for yourself and relax. And what better way to do that than by reading a lifestyle blog?
There are so many fantastic blogs out there with great content for any type of woman you may be! So we have compiled a list of the top ten blogs for women you need to know about!
One Big Happy Life
If you're looking for a lifestyle blog that covers everything from fashion to motherhood, One Big Happy Life is the perfect site for you. Scarlett and Joseph Cochran are the masterminds behind this popular blog, and they always have something interesting to share.
In addition to daily posts, they also offer weekly podcast episodes and monthly newsletters. Trust us, you'll want to bookmark this one! Not only does One Big Happy Life offer well-written posts about style, wellness, food, home, and more–but it's refreshingly honest about parenthood too.
They often post candid photos of themselves juggling their kids with diaper changes in the background, which just proves that being an amazing mom doesn't mean you can't still be an excellent wife or successful career woman at the same time.
Camille Styles
If you're looking for the best of the best when it comes to lifestyle blogs for women, look no further than Camille Styles. From fashion and beauty tips to home decor inspiration, Camille has it all covered. Plus, her down-to-earth attitude and bubbly personality make her a joy to read.
Trust us, you'll be hooked after just one post! Her site offers something for everyone, from style enthusiasts to those who are interested in foodie news. And if you're not already following her on Instagram (@camillesstyles), do so ASAP.
Well + Good
Well+Good is a wellness website that covers fitness, food, and travel from a unique perspective. The site was founded by two women who believe that wellness is more than just being healthy; it's about feeling good mentally and emotionally, too.
The articles cover everything from mindful eating and exploring new trends in fitness to beauty tips, recipes, and travel adventures. We're particularly into the wellness features and yoga classes they have on offer!
Written with humor and heart, Brooklyn Vegan offers news, reviews, photos, video interviews with musicians (and their fans), tours of venues, album release info and much more on music-related topics such as live concerts or music festivals. They also post great blogs on fashion tips for men or the latest movies out there!
The Everygirl
The Everygirl is a great resource for women who want to live their best lives. The site covers everything from career advice to beauty tips, and it's all presented in a relatable way.
Plus, the visuals are always on point. If you're looking for a one-stop shop when it comes to lifestyle content, The Everygirl is the place to be.
Whether you need fashion inspiration or advice on how to work towards your goals, this blog has something for everyone. The posts are easy to follow and the writer is engaging. She's like your girl crush with a knack for writing!
Travel Noire
If you're looking for a site that celebrates Black women in all their globetrotting glory, then Travel Noire is the one for you. Founder Zim Ugochukwu started the site after realizing there wasn't enough representation of Black female travelers in the media.
And since its launch in 2013, Travel Noire has become one of the most popular travel sites on the web, with a community of over 600,000 monthly readers. That's because the blog features reviews, interviews and stories about destinations from North America to South Africa, Indonesia and India.
For example, recent posts highlight everything from budget backpacking routes in Europe to African safaris and walking tours through Tanzania. The blog also features regular updates about events happening around the world like Paris Fashion Week and WorldPride in Toronto.
Love Sweat Fitness
One of the best things about working out is how good it makes you feel afterwards- like you can conquer the world. Love Sweat Fitness is a great blog that reminds us of that feeling and motivates us to get up and get moving.
The writer, Katie, has a real passion for fitness and living a healthy lifestyle, and her excitement is contagious. Through her writing, she shares simple tips and tricks that anyone can use to improve their health and wellbeing.
Her articles are easy to read, informative, and full of inspiration. Follow this blog if you want a place where you'll be motivated to make positive changes in your life!
Oneika the Traveler
Oneika the Traveler is a Canadian travel blogger, TV host, and author. She's been to over 100 countries and writes about her experiences as a black woman traveler on her blog.
Her blog is packed with beautiful photos and inspiring stories that will make you want to see the world. Check out her YouTube channel if you're interested in watching videos of her travels.
It's perfect for those who can't afford or don't have time to take a long vacation but still want an escape from their everyday life.
Classy Career Girl
Classy Career Girl is a lifestyle blog for women who want to build a successful career and create a life they love. The blog is packed with resources, advice, and tips on everything from goal setting and time management to networking and salary negotiation.
Plus, you'll find plenty of career inspiration thanks to Classy Career Girl's impressive lineup of guest bloggers. With over 500 articles written so far, this blog has something for everyone.
Whether you're just starting out in your career or you're an established executive looking for new perspectives, there are plenty of posts that will provide value. If it's not clear by now, Classy Career Girl is the perfect resource for any woman looking to achieve success in both her personal and professional lives.
The Work at Home Woman
Do you want to work from home so you can be there for your kids more? The Work at Home Woman is a great resource for women who want to find legitimate, telecommuting jobs.
This site also offers articles on running a successful home business and maintaining a work/life balance. Check it out if you're looking for some inspiration!
Working from home with young children can be difficult, but it's not impossible. It's important to figure out what kind of schedule will work best for both yourself and your family.
If you know that working late in the evenings isn't a good idea because of childcare arrangements or other commitments, don't let that stop you—find a job that fits into your routine!
On Better Living
We all want to live our best lives, but sometimes it's hard to know where to start. That's where lifestyle blogs come in. These popular websites are full of tips, tricks, and inspiration for everything from health and fitness to fashion and beauty.
From DIY projects to expert interviews, there is something here for everyone. Some of the most popular blogs include Bustle, Elephant Journal, Well+Good, and Mind Body Green. Scroll down to find out more about each one!
I am Aileen
I am Aileen is a lifestyle blog created by Aileen Adalid. It's one of the most popular lifestyle blogs for women, with over 1.5 million monthly pageviews.
Topics range from fashion and beauty to travel and food. Whether you're looking for outfit inspiration or tips on how to live a more sustainable lifestyle, I am Aileen is a great resource. Check out her favorite restaurants in NYC, as well as her healthy chocolate peanut butter cup recipe!
True and Pretty
This fashion, beauty, and lifestyle blog is the brainchild of Tonya Jacobs. A former model and current mom, Tonya's blog is all about feeling your best and looking good while doing it – whether that means wearing the latest trends or figuring out how to style your wardrobe staples.
Her blog is a great mix of personal style posts, product roundups, and tips and tricks for looking your best. For example, in her most recent post she shares a list of must-have items every woman should have in her closet and on her desk at work. We loved reading this one!
Pinch of Yum
Pinch of Yum is a food blog with a focus on healthy living. The blog was started by Lindsay and Bjork Ostrom, a married couple who share a love of good food and photography. The recipes on Pinch of Yum are all healthy, delicious, and easy-to-follow.
But what really sets this blog apart is the beautiful photography. Every recipe is accompanied by stunning photos that will make you want to eat whatever Lindsay has cooked up. They also cover topics like travel, mindful eating, motherhood, wellness and more.
Lindsay also has an app called Pinch of Yum: Recipes & Moments where you can download every single one of her recipes.
We hope these blogs have given you some inspiration to explore your new favorite lifestyle blog!
A Cup of Jo
A Cup of Jo is a lifestyle blog created by Joanna Goddard that covers everything from fashion and beauty to food and travel. Goddard's writing is engaging and relatable, making her one of the most popular lifestyle bloggers around.
Her blog has been featured in numerous publications, including The New York Times, Redbook, and Glamour. She also runs an online shop where she sells clothes, accessories, and more.
She also runs an online shop where she sells clothes, accessories, and more.
Sincerely Jules
Julie Sariñana is the mastermind behind Sincerely Jules, a blog that covers fashion, beauty, and travel. If you're looking for the latest trends or want to see what Julie's packing for her next trip, be sure to check out her blog.
A woman has different needs than a man when it comes to style, which is why we need our own tailored advice. That's why we recommend following women-oriented blogs such as She Knows Style and In Her Shoes.
Since most bloggers are just trying to get their message out there, they will often do so by soliciting sponsorship from brands with which they have connections.
The Pioneer Woman
Ree Drummond is the woman behind The Pioneer Woman, a lifestyle blog that covers everything from cooking and decorating to homeschooling and ranch life. Ree's writing is engaging and her photos are beautiful, making her one of the most popular lifestyle bloggers around.
If you're looking for down-to-earth advice and stories from a real-life ranch wife, The Pioneer Woman is the blog for you. Whether you want step-by-step recipes or eye candy, this blog has it all.
Madame Noire
Madame Noire is a leading lifestyle blog for black women, with a focus on style, beauty, relationships, and wellness. The site includes articles, videos, and a forum where readers can share their experiences and advice.
Madame Noire has been featured in Black Enterprise, Ebony, and Essence magazine. Maegan Rodgers is the editor-in-chief of the website. She attended Howard University and majored in English before earning her master's degree from Columbia University Graduate School of Journalism.
True and Pretty
If you're looking for a lifestyle blog that covers everything from fashion and beauty to home décor and travel, then True and Pretty is a great option.
The blog is written by sisters Aimee and Kate, who share their tips and advice on all things lifestyle. Whether you're looking for ideas on how to spruce up your home or tips on where to travel next, True and Pretty is a great resource.
Hey Nadine
Nadine Dumas is the voice behind Hey Nadine, a popular lifestyle blog for women. Nadine started her blog in 2010 as a way to connect with other women and share her love of fashion, beauty, and travel.
Today, Hey Nadine has become one of the most popular lifestyle blogs for women, with millions of readers worldwide. If you're looking for inspiration on how to live your best life, be sure to check out Hey Nadine!
Twins Mommy
Whether you're a first-time mom or a seasoned pro, it's always helpful to have someone to relate to – and that's where Twins Mommy comes in.
This blog, written by actual twin moms, is full of advice, tips, and stories about raising twins (and sometimes triplets!). From sleep deprivation to potty training and everything in between, these ladies have been there and done that – and they're here to help you every step of the way.
Globetrotting Mama
No matter where you want to travel in the world, Globetrotting Mama will have some great tips for you. This blog is written by a woman who loves to travel with her family. She includes helpful information about where to stay, what to eat, and how to make the most of your trip.
This site has articles that are very detailed and specific to the location you are interested in traveling to. The author has lots of personal experience traveling so it's not just a bunch of stuff she read online or heard from someone else.
If you are looking for fun destinations then this might be an excellent blog to follow as they regularly post pictures and stories from their travels around the world.
How to Start a Lifestyle Blog? Step by Step
Have you ever thought about starting a lifestyle blog? If so, you're not alone. In recent years, blogging has become one of the most popular ways to share your life with the world.
And there's no shortage of inspiring women out there doing just that. To get you started on your own journey, we've compiled a list of our favorite blogs by female bloggers.
To start a lifestyle blog yourself, keep these five steps in mind:
1) Pick the right platform
2) Create and optimize your content
3) Find sponsors
4) Promote yourself
5) Network with other bloggers!
What are some factors I should consider when choosing my platform? The first thing to consider is what type of content you want to produce and how often you'll be posting.
For example, if you're looking to blog daily or multiple times per week then WordPress might be the best option for you.
Alternatively, if you don't have time to post very often then Tumblr might be a better choice because it allows users to update their site as infrequently as once per month.
Another important factor is what your goals are for your blog. Is it intended solely as an outlet for personal thoughts and feelings or do you hope to make money from it someday?
Once you know what kind of content you'd like to produce and how frequently you plan to publish, narrowing down which blogging platform is ideal for you will be easier.
With this information in hand, deciding between WordPress or Tumblr becomes easier.
Finally, before making your final decision about which platform to use, weigh the pros and cons against each other based on what your ultimate goal is for your blog.
Wrapping Up
From fashion and beauty tips to lifestyle and wellness advice, these 21 lifestyle blogs have got you covered. Be sure to bookmark your favorites and check back often for new content.
And now that you know about these amazing bloggers, be sure to spread the word and let your friends know where they can find some of the best lifestyle information on the web! Stay tuned for our next post featuring the top 10 pet blogs in America!