My Name is Mo'Nique is a stand-up special by Mo'Nique who talks about her growing up and gives a positive message. The special is available on Netflix.
If you're a big fan of stand-up comedy My Name is Mo'Nique is the only show you'll want to watch this week. This is a powerful special. Mo'Nique has brought us some amazing stories of her childhood, family life, and everything else in between.
If you aren't aware of this amazing person, Mo'Nique (Monique Angela Hicks) is a television host, comedian as well as and actress. She has always been proud of herself and has paved the way for many others similar to her in the world of entertainment. My Name Is Mo'Nique is an expression of her brilliance and we're here today to talk about it.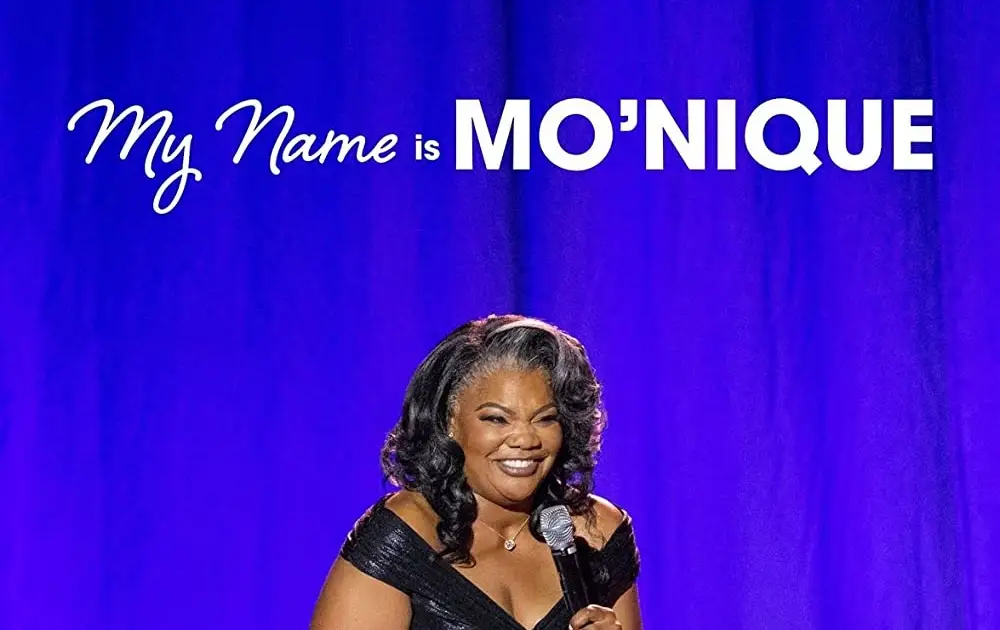 If you're in search of a short watch that makes you laugh out loud Then My Name Is Mo'Nique might be the ideal watch that you can get right now. Mo'Nique has a distinct style of comedy, and it is evident throughout this Netflix stand-up comedy special. And we're confident that should you decide to stream it today, you'll want to watch it again with your pals on the weekend. This review will discuss all the things we liked the most about My Name Is Mo'Nique and the reasons why you should take a look!
Story
Mo'Nique performs on the scene in Atlanta, Georgia, and she will be on Netflix in the very first show since she settlement of a lawsuit against the streaming service. Mo'Nique doesn't focus much on it, preferring instead to discuss her childhood and family life.
The comedian discusses her experiences as a middle school student who was a student for a few months in special schooling. In this, she was subject to discrimination by the teacher who was racist and also formed lasting bonds with the other students of her classmates.
She talks about the marriage she has and her third but says that this is the final one since she's found the person who is close to her even during her most difficult time and makes her feel as if she's having the best time.
Positives
Mo'Nique discusses a variety of relevant issues like mental disabilities, racism, and sexuality as well as gender identity. She conveys a positive message to every. It's quite inspiring when she delivers the punchline of her stories and jokes.
Her performance is brimming with enthusiasm and energy, which is well received by the crowd. The mood throughout the show is relaxed and enjoyable and is a wonderful experience to watch.
Negatives
Despite the subject matter being progressive The language of the show is incredibly vibrant and is not suitable for children younger than the age of. Although there's nothing particularly to be concerned about but it sometimes limits the scope of the program.
The tone of the show is all over the place, and it can cause a person to feel uncomfortable at moments. The part about her friend who has mental impairments appears to be uncaring until she gives complete context. The mood can range from funny to serious, with no specific pattern.
Impeccable Story Telling, Lots of Laughter, and Some Tears
My Name is Mo'Nique is a strong start and the entire twenty-five minutes are devoted to the amazing woman who talks about her school experience, where she was thrown into an education program for special needs because she realized she wasn't a good fit there. Mo'Nique is an incredibly proud black woman who is aware of race and its challenges better than any other person in this field and has been that way for a long time.
Anecdotal comedy plays a significant part within My Name Is Mo'Nique and is often utilized in the 75-minute run time as the woman is filled with stories that need to be heard. She has a lot of stories to tell about anything that is possible and you'll find yourself laughing, smiling, and wanting to hear more every few minutes.
Mo'Nique has had a difficult life, one which she discusses in her book My Name Is Mo'Nique, but she is able to transform these tales into something that she and her viewers can enjoy which is the reason she's unique. It's not a special education however, you'll get the idea of what we're saying.
We've seen a lot of stand-up comedy shows recently particularly on Netflix regardless of no matter if it's Chris Rock or Mae Martin, however, if there's a show where we saw the happiest and proudest audience is this one!
My Name Is Mo'Nique is the type of stand-up comedy that will be in your memory for a long time as, despite plenty of laughter Mo'Nique also had some authentic discussions with the audience regarding race, sex gender, and those in the LGBTQ+ community.
If you're part of this group or have an ally, we're sure that you'll shed one or two tears, because that's how unique her storytelling is. There's power and emotion in every word she speaks. We want more than just an hour of Mo'Nique bringing us emotions of all kinds.
We'll be honest, her comedy style may not be everybody's favorite. It's entirely possible that if your personality isn't like hers, you may not enjoy her style. She's unapologetic, brutally honest, and sometimes with the most crude of humorous sense, yet that's exactly what is working for her. And honestly, her fans and viewers are reflections of the way this type of comedy is effective for a variety of people around the globe, particularly those who are of color.
It's always nice to know that you are able to relate to something, and also laugh at it. Mo'Nique offers her viewers as well as viewers lots of chances to connect with her, and we believe that there's something for everyone with My Name Mo'Nique.
The highlight in the show My Name is Mo'Nique must be the moment she relates the moment she revealed to her dad that she had been attracted by women. The reaction of his father, as well as the entire exchange between the two, sets an example for other viewers, especially parents who are watching My Name is Mo'Nique.
If there's one subject that hasn't been heard stand-up comedians talk about frequently and that's women's hygiene. It's shocking that few women are taught about this from the age of a child and, eventually, need to discover it on their own as they get older.
But, Mo'Nique once again uses anecdotal humor, this time telling us about her husband and her and marijuana. It brought us to tears with laughter, and let us know it was actually wisdom to learn from the story.
If you're planning to watch any show today, it's going to be My Name is Mo'Nique However, don't be surprised if do not enjoy it all the way through, since there are occasions when you'd hope for something amusing, but the joke didn't work.
But that does not detract from being an enjoyable watch and, before the credits start rolling you'll definitely be crying when she finishes with something else you could have seen.
Verdict
My Name Is Mo'Nique can be described as a wonderful stand-up comedy special that one would be expecting from a famous performer, but it borders on vulgar and queasy, and won't be appropriate for everyone. Mo'Nique is sincere and truly believes in her message and deserves to be praised and deserves recognition after her journey.
If you've already watched My Name is Mo'Nique, we'd like to hear in the comments section below what you favored part of the special, and If you haven't seen it now, what are you sitting around for?
We hope that this won't be the last time we'll see Mo'Nique on Netflix because the streaming service is in need of the enthusiasm Mo'Nique has!